Worries Grow as Inflation Set to Soar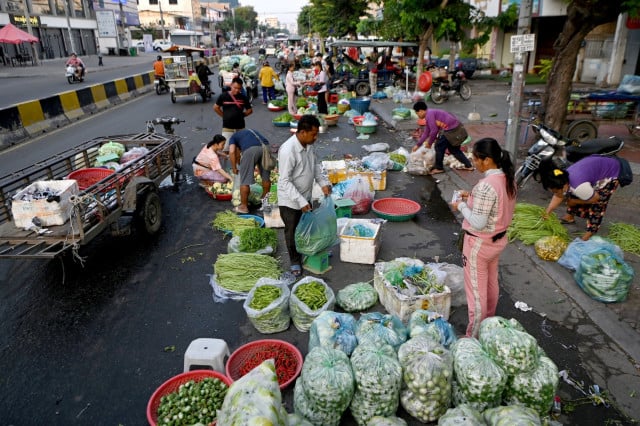 Ukraine-Russia war hits oil prices
PHNOM PENH – Inflation in Cambodia is predicted to climb to four percent this year due to the rising food, gasoline, and transportation costs as well as supply chain disruptions and rising domestic demand.
Sum Sannisith, Deputy Governor of the National Bank of Cambodia, said the gasoline price is increasing due to the Russian-Ukrainian war, which has stretched out for more than two months.
However, he said that the COVID-19 outbreak's easing will allow Cambodia to attain a high economic growth of 5.3 percent predicted for this year.
This is supported by growth in the manufacturing sector (9.6%), the construction sector (1.2%), agriculture (1.2%) and tourism (6%).
"The banking system in Cambodia continues to be stable and resilient and continues to play an important role in providing financing to support economic growth," Sannisith said at a meeting with the International Monetary Fund on May 9.
In 2021, the inflation rate in Cambodia was 2.9 percent, according to the World Bank.
The retail price of regular gasoline in Cambodia continues to rise and is now 5,550 riel (around $1.38) per liter. This is up 300 riel (around $0.075) per liter compared with 10 days ago, according to the Ministry of Commerce.
Hong Vannak, an economic researcher at the Royal Academy of Cambodia, said that inflation is a global phenomenon as the conflict between Ukraine and Russia shows no sign of easing. The rising oil price will push the price of goods or food up automatically, he said, This would increase all Cambodian people's living costs.
The high oil price leads to a surge in the costs of transportation, the labor force and raw materials. When the cost of raw materials increases, the price of finished products goes up too.
"We can expect that the situation can be improved, but now I don't see any sign of the Russian-Ukrainian war abating," he said.
Vorn Pov, president of Independent Democracy of Informal Economy Association (IDEA), said inflation will affect those working in the informal sectors, such as vendor sellers, taxi drivers, or even scavengers as their income does not meet their expenses.
"What they can do is that they have to work overtime, hoping to earn more," he said. "If they sell for eight hours a day, they have to increase their selling period to 10 or 15 hours."
Some informal workers might seek construction jobs or be forced to work overseas. Some might return to their hometown to do farming or work in rice fields.
Hun Sreysiem, a beverage vendor in Phnom Penh, says she can sell her drinks for up to 300,000 riels (about $75) every day, with her costs of 200,000 riels ($50), giving a profit of 100,000 riel ($25).
However, the rise in fuel prices has had an immediate impact on her business. Every day she needs two liters of fuel for her motorcycle. She noticed her margin dwindle.
In addition to the increase in gasoline prices, the cost of the other materials such as packaging, coffee and cans has increased.
"But I couldn't pass on this increase to my drinks, otherwise customers will buy from another street seller. So, my profits decrease," Sreysiem said.
Yem Sotheavy, a trader who buys bags and shoes from China, said that the transport cost has increased. She cannot increase her prices because she would lose customers.
"Most of my customers are factory workers, so if my products are high in price, they will stop coming," she said, adding that her customers have to save up for other needs.
Seng Thai, a spokesman for the Commerce Ministry, was not available for comment.
But previously, he said that the ministry did not control the retail price of gasoline. It merely employs a formula to compute the daily price based on the international market price.
Well preparation and assistance needed
Hong Vannak of the Royal Academy of Cambodia said that people need a financial plan and eliminate unnecessary expenses, such as clothing items or partying.
They need to be cautious with the electricity and water bills, he said, suggesting they should consume water and electricity sparingly.
"They have to manage the financial status properly and cautiously," Vannak said.
He said that in a free market system, the government has no right to interevent in private companies, but they can request mutual understanding. Or, the government should review import duties or sales taxes to minimize tariffs, Vannak said.
However, Vongsey Visoth, Secretary of State of the Ministry of Economy and Finance, said in a forum on Feb. 18 that the national budget would be decreased if the tax was cut. The government had set a fixed value of the tax, and the tax cannot be modified regardless of how the gasoline price changes.
Vannak suggested the government help maintain the market price of products that people need but they should closely monitor the process to stop traders taking advantage and increasing the price beyond the market price.
"The government should be careful and thorough study before deciding to set the market price for certain products," he said.
Ky Sereyvath, a researcher in economics at the Royal Academy of Cambodia, said that the government needs to make the riel currency more valuable to exchange fewer riel for more dollars so that people can combat inflation.
"The government role is crucial in assisting the money supply," he said.
Vorn Pov of IDEA said that government should promote the agricultural sector and re-organize the irrigation system as well as the market of the farmers.
"Loans should be provided without interest to those affected by inflation," he said, adding that the government should increase its effort to promote tourism.
Vongsey Visoth of the Ministry of Economy and Finance said previously that $30 million had been spent to assist the poor.
The government and the ministry were aware of the challenges faced by the poor and businesspeople but the government lacked the resources to support the millions of impoverished people.
Related Articles
September 19, 2022 4:31 PM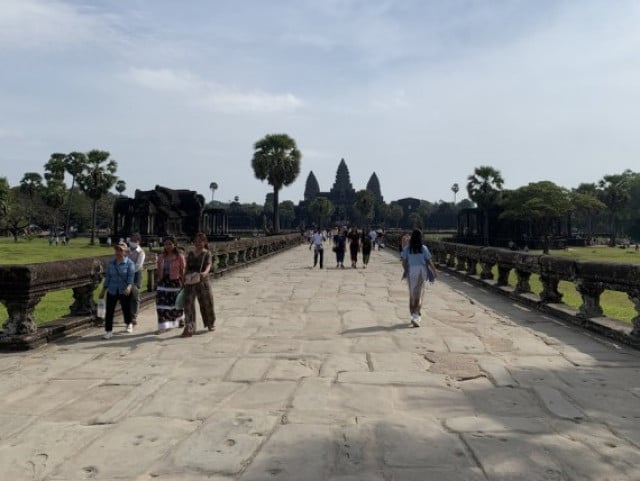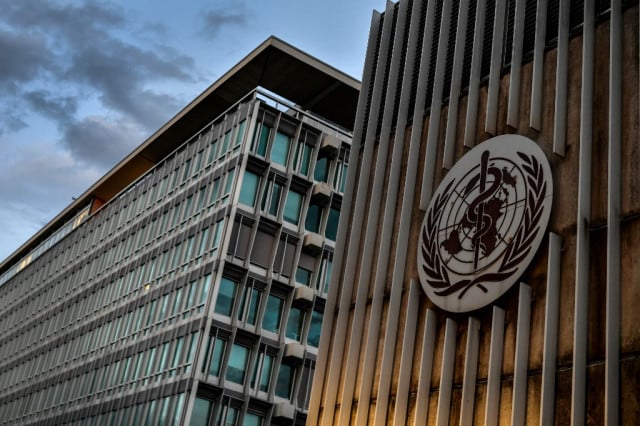 November 14, 2020 2:49 AM