A University Student Creates Village Libraries for Children in the Countryside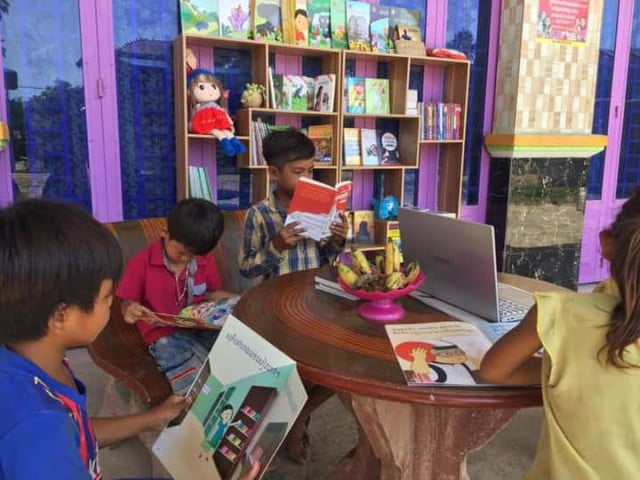 With schools being closed due to the pandemic, giving children access to books in remote areas is more important than ever, he said
PHNOM PENH--Since 2017, Heang Kong has been setting up school libraries for children in the countryside.
He has collected books from donors and, through the Village Library Foundation he launched, the first library was open in Svay Paem Primary School in Kampong Cham Province, the second one at Changhong Primary School in Kampot Province and the third one at Phnom Pit Primary School in Kampong Speu Province.
However, these libraries have been closed due to school closure ordered by the Cambodian government as part of measures to prevent the spread of COVID-19.


So seeing that children in some rural areas were not getting access to education due to the pandemic, Kong, who is now a second-year student in civil engineering at Preah Kossomak Polytechnic Institute in Phnom Penh, mobilized young and old volunteers to set up seven village libraries in Battambang, Kampong Cham, Kampong Speu, Kampong Thom, Kampot, Siem Reap, Takeo and Tboung Khmum provinces.



And he plans to set up 10 more village libraries in remote area, he said.
"The village libraries are close to children's houses," Kong said. "There are also librarians and many activities in the village libraries to support and assist the children. Children in rural areas do not have extensive access to online learning, so without the village libraries, their education will be greatly reduced."
Each library has between 500 to 1,000 books ranging from storybooks, novels to textbooks for grades 1 to 12 and books on business, Kong said. There also are books on agriculture for students but also for farmers who would be interested in some aspects of their fields, he said. Libraries allow no more than five children at a time to prevent COVID-19 infection, he added.
During the school closure, more and more children have been coming to borrow books to read at home, which has caused a book shortage in the libraries, Kong said.


"The village libraries, of course, are still short in books: We really need more books," the 28-year-old student said. Which is why he has been calling on people to donate books so that children can continue their education despite the pandemic, he said.
Having access to these libraries has been encouraging children not to neglect their education and drop out of school during the COVID-19 outbreak, he said. In view of this, Kong said he is recruiting adult and youth volunteers in remote provinces to establish 10 additional village libraries.
Additional reporting by Teng Yalirozy
Related Articles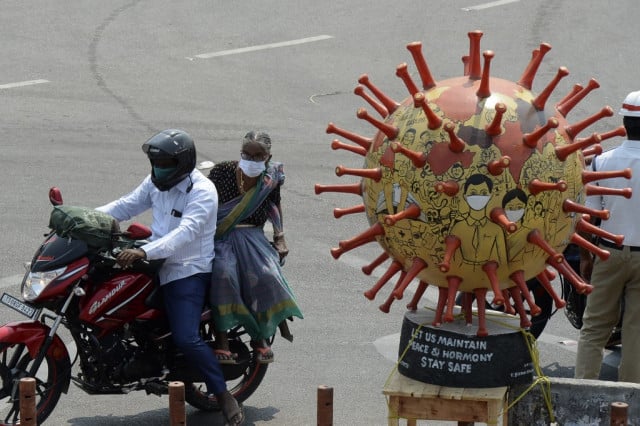 December 15, 2020 3:58 AM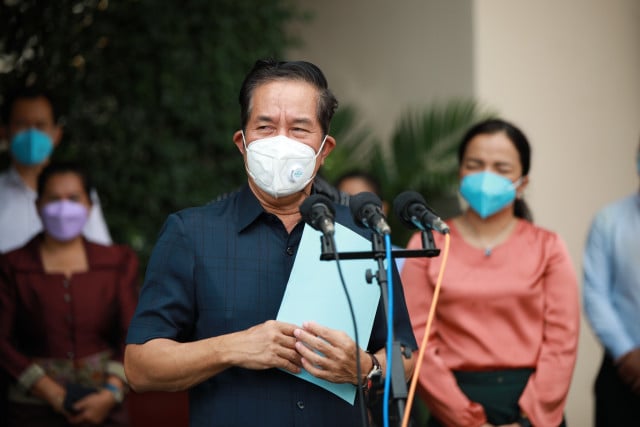 November 30, 2021 5:49 PM