A Young Cambodian in Germany Helps to Assist Refugees and Displaced People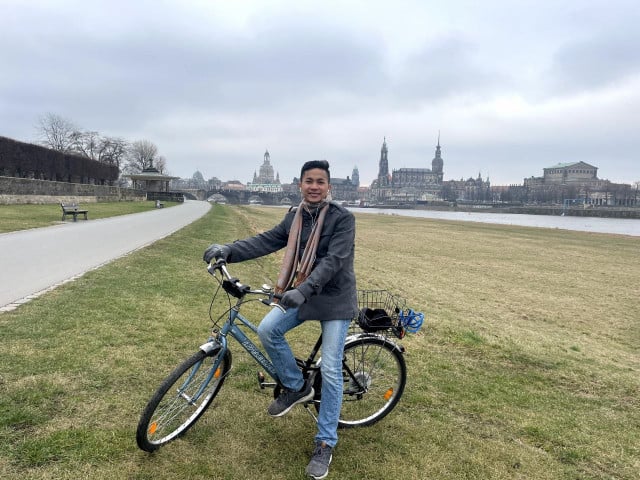 He took time off university for one year to work as a volunteer, and intends to return with knowledge to contribute to the country in the years to come
PHNOM PENH–As a teenager from Kampong Thom Province, which is known for fisheries and farming, difficulties abounded for Chhai Dara when he started university far away from home in the capital city of Phnom Penh.
"I used to be a weak student and even dropped out of my first year at university," he said. "I understand that most weak students tend to be discouraged or have depression. But when we are determined to follow our dreams, with time it starts to change due to our thoughts. That's why I could come to Germany."
A third-year student in international relations at the University of Cambodia in Phnom Penh, Dara, who was born in 1999, took a year off at university to go to Germany and help work with refugees in that country. His goal: to share what he has learned with young people and help bring about positive change when he returns home, he said.
Since July 2021, Dara has worked as a volunteer with the Refugee Emancipation non-profit organization. A volunteer at the Advocacy and Policy Institute (API) in Cambodia, he was selected through the South-North program of the Bread for the World—an organization working to end hunger—to help refugees in Germany.
In addition to working at this refugee organization, Dara is now Cambodia's representative for API and is on the youth council for Bread for the World.
As a volunteer, his daily work involves organizing German-language and computer classes for the refugees from Afghanistan, the African countries and Ukraine since the war between Russia and Ukraine on Ukrainian soil began in February 2022. Dara is also helping students refugees from Ukraine continue their education at universities in Germany. He is currently working with 50 to 70 refugees.
"I am happy even though there is a lot of work and it is culturally difficult as they speak different languages," Dara said. "I have to adapt and try to understand what they want to say."
As he explained, Dara tries to build a close connection with the refugees to create a friendly and helpful environment for them. He has befriended a refugee from Kabul in Afghanistan who was a flight controller at an airport and had obtained a degree in Turkey, he said.
Some refugees used to be police officers and soldiers. "When I found out about their background, it shocked me that their countries had fallen into such a crisis," Dara said. "They have so much potential, and yet, they became refugees."
As a member of the youth council at Bread for the World, Dara is working with the international team of German and Cambodian students who discuss various issues, social work as well as relations between Cambodia and Germany. He also travels to different cities in Germany once a month to take part in meetings.
His work has also included attending meetings of refugee representatives and activists with German elected officials at the national and municipal levels.


Chhai Dara, left, poses with fellow volunteers holding a sign in German that reads Youth Council of Bread for the World. Photo provided
Life in Germany
Dara is staying in Berlin with a German family along with students from Cameroon. His host family is a couple whose children have studied abroad. And even though he has lived with them a short period, it is as if he had known the family for a long time, he said.
Dara has studied German and talks in German about Cambodian culture and history with his host family and German friends—they speak English but speak German with him so he can better master the language, he said.
However, Dara speaks English with refugees and his student refugees.
He works Monday through Friday from 1 p.m. to 8 p.m. In the morning, he helps his host family with household chores, reads books, studies German, or meditates. He commutes to work by train, which he said is inexpensive for him and easy for commuting.
On weekends, he spends time with friends, meets Cambodians who live in Berlin and attends the events they host.
Challenges of Adapting to a New Country
"When I first came here, I was really stressed as I did not know anyone," Dara said. "So, I tried to adapt and worked hard. That made me feel confident and, eventually, the stress was gone."
Like many Cambodians living abroad for the first time, Dara had to contend with food, transportation and the weather when he first arrived in Germany.
Plus communicating in a foreign language. Although he had taken a German class in Cambodia, he struggled at first and realized he had to take another class in Germany. Eventually, with practice and determination, he developed the ability and confidence to articulate his thoughts in German.
However, he has had a hard time adapting to German food and has resorted to the dried Khmer food he brought along when he has difficulty dealing with the rich German dishes.
Regarding transportation, Dara had the opportunity to attend a seminar on public transportation in Germany when he arrived and has had no difficulty travelling in Berlin and across the country.
As for the weather, Dara has had difficulty dealing with the climate and temperature below zero Celsius, which was a shock for a person used to a tropical climate. But he got used to thick and bulky clothes, he said.
Chhai Dara, in a dark blue shirt, poses with a group of friends of various nationalities on an outing in Germany. Photo provided.

Positive Changes Chhai Dara Hopes to Help Make in Cambodia
If there is one thing that Dara has learned from the Germans and which is often lacking among young Cambodians, it is time management, plus diligence, he said. Every minute is valuable for the Germans, he said, and they plan their lives and work at least one year ahead.
"I got influenced by German society and am now determined to be more diligent," he said. "They do the work step by step and with accuracy."
Germany is a developed country where there is freedom, security and protection for ordinary people, a good infrastructure, and where people in general have a higher income than in Cambodia, he said.
"What I have learned is my own, personal experience, but out of this, I would like to bring in something new, something that can help society, and share this [in Cambodia] for positive change.
"My experience is being gained from a developed society," he said. "I am right now somewhere in the future [Germany] and I will return to a place that is still in the past [Cambodia]. So, I can find tips to help solve the problems that people who still live in the past are facing [to assure] a better future."
Dara has set up a youth network for social development, which includes young and dynamic Cambodians from different sectors so they can share experiences and ponder possible approaches to address certain issues.
The youth network has consisted of more than 20 members from different fields ranging from medicine, psychology to physics, chemistry, and so on. Dara aims to expand this network once he is back in Cambodia. His long-term goal is to establish a research center for students, researchers and academics in the country.
His message to the other young people in Cambodia: not to give up on their dreams and dare to aim high even if they think of themselves as weak students. Dara also urges parents not to discourage their children when they obtain low results in education, but instead to encourage them to do better.
Related Articles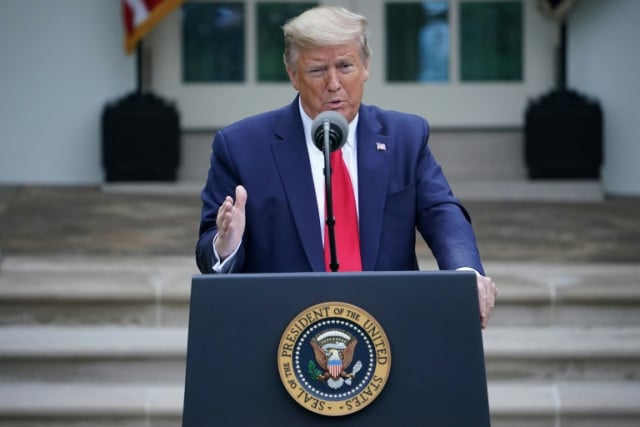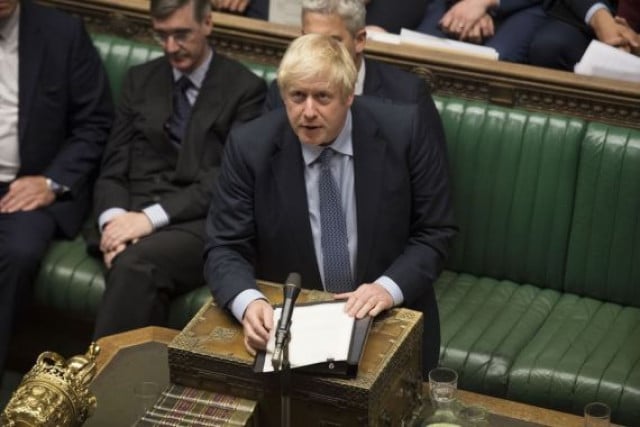 September 10, 2019 9:33 AM