A Youth Leader and a Buddhist Monk Are Arrested and Charged over Plans to Hold a Demonstration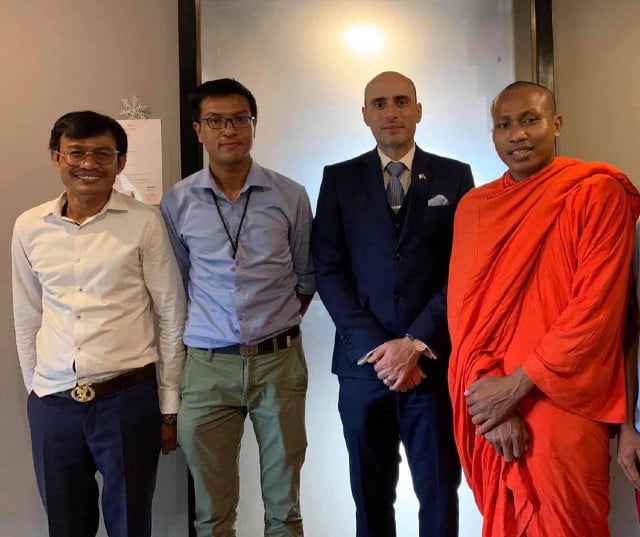 Phoung Vantha
September 7, 2020 12:24 PM
They intended to organize a protest in Phnom Penh to call for the release of union leader Rong Chhun
PHNOM PENH--National Police spokesman Chhay Kim Khoeun said that Venerable Koet Saray, an ordained Buddhist monk, and Mean Prommony, vice-president of the Khmer Student Intelligent League Association/Khmer Thavarak, were sent to Prey Sar prison on Monday afternoon (Sept. 7) after appearing in court where they were charged with "incitement to commit a felony or cause social unrest."
The Venerable Saray was disrobed before being sent to court, Kim Khoeun said.
According to the human-rights NGO Lichado, Venerable Saray and Prommony were arrested on Sept. 6 in Phnom Penh over their plans to hold a small demonstration at Phnom Penh's Freedom Park on Monday (Sept. 7) to call for the release of union leader Rong Chhun, president of the Cambodian Confederation of Unions, who was arrested on July 31.
The Phnom Penh Municipal authorities on Sept. 2 had issued a statement prohibiting the gathering, saying that the organizers would not be able to control the number of attendees and accusing them of "inciting" members of the public to protest. However, the organizers announced on Sept. 5 that they would go ahead with their planned gathering that would be held between Sept. 7 and Sept. 15.
On Monday (Sept. 7), around 30 Khmer Thavarak members attempted to hold the planned peaceful protest in Freedom Park but were blocked by the authorities.
Moreover on Monday, the Ministry of Interior issued a statement requesting that the authorities take legal action against the Khmer Thavarak youth group and the Mother Nature youth group, accusing the two groups of carrying out acts of incitement to undermine stability, security, public order and cause social unrest through distribution of information and demonstrations held without authorization."
Three members of the environmental-protection group Mother Nature on Sept. 6 were arrested and charged with incitement to commit felony after announcing their plans to seek a meeting with Prime Minister Hun Sen to attempt to stop the filling of Boeung Tamok Lake in Phnom Penh.
"The Khmer Thavarak youth group and Mother Nature movement youth group are operating under a well-organized organizations, which are not registered in the list of associations and non-governmental organizations at the Ministry of Interior in accordance with the Law on Associations and Non-Governmental Organizations," the Ministry of Interior said in its statement.
The Ministry of Interior also urged the authorities to take legal action to ensure public order and national security, especially during the Pchum Ben religious celebrations, which began Sept. 3.
With the arrest of Venerable Koet Saray and Mean Prommony, a total of eight people have been arrested for organizing or participating in peaceful demonstrations calling for the release of Rong Chhun.
According to Licadho, more than 142 civil society groups have called on the government to release Chhun and drop all charges against him.
Related Articles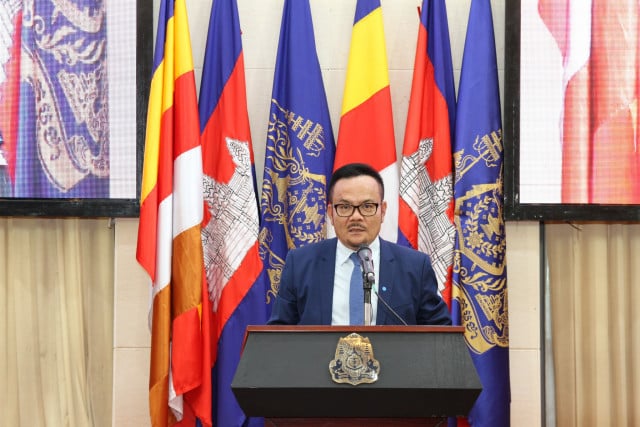 September 20, 2022 6:00 PM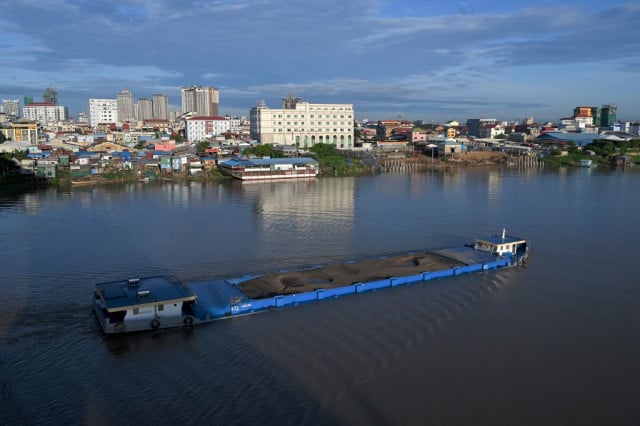 February 19, 2022 5:09 PM