ADB Provides $62.9 Million for Food Security and Climate Resilience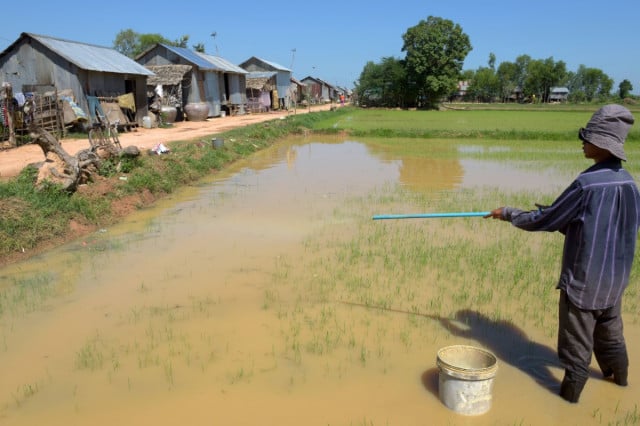 PHNOM PENH – A package of $62.9 million has been approved by the Asian Development Bank (ADB) for enhancing food security, promoting livestock health, and improving the value chain, which contributes to COVID-19 recovery efforts.
According to a statement released by the ADB on Dec. 13, the package is part of the Greater Mekong Subregion (GMS) Cross-Border Livestock Health and Value Chains Improvement project. It consists in improving the formal trade of livestock and livestock products, enhancing productivity and resilience of the livestock subsector by reducing risks from transboundary animal diseases (TAD), zoonoses, and antimicrobial resistance.
The package supports the One Health approach implementation, strengthens private sector engagement, and helps transition livestock administration toward digital management systems and information services, the press read.
By boosting investments in critical infrastructure, the project will help at least 40,000 households in six provinces: Phnom Penh, Kampong Cham, Oddar Meanchey, Prey Veng, Siem Reap, and Takeo. It will also help develop infrastructure in Kandal, Kampong Thom, and Pursat provinces to meet nationwide needs for veterinary vaccines and artificial insemination.
The livestock subsector offers many opportunities for smallholder farmers, including women and small- and medium-sized agribusinesses, said Srinivasan Ancha, ADB's principal climate change specialist for Southeast Asia, through the press.
"The project will enable the subsector to become a high growth potential by increasing domestic meat consumption due to economic growth, urbanization, population expansion, trade opportunities, and progressive improvement in disease control and animal nutrition," he added.
The project will be financed by a $50 million loan from ADB's concessional resources, a $12 million grant from the Asian Development Fund (ADF) and another $900,000 grant from the Climate Change Fund (CCF).
Additionally, the Asian Infrastructure Investment Bank will provide a $43 million loan to the project, which will be partially administrated by ADB.
The project is in line with the government's national development plans and ADB's country partnership strategy for Cambodia, 2019­2023.
Related Articles