Annual water festival kicks off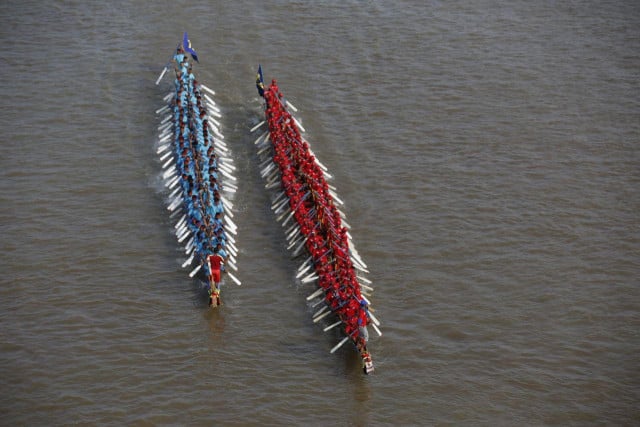 Torn Chanritheara
November 10, 2019 7:26 AM
Almost 20,000 rowers taking part

PHNOM PENH - The three-day Water Festival kicked off Sunday with nearly 300 boats competing on the Tonle Sap River in front of the Royal Palace.
Bou Chum Serey, an organizer, said 20,000 rowers and 297 boats were competing along the 1,700-meter course — two boats more than last year.
He said the boats came from 19 provinces and government agencies such as the Ministry of Interior, the Ministry of National Defense and the Office of the Council of Ministers.
The first place will receive 350,000 riel, the second 300,000 riel and the third 250,000 riel.
The annual festival commemorates the Khmer victory over invading Chams during the Angkor era.
Related Articles