Appropriate Use of Loans Can Help Businesses Grow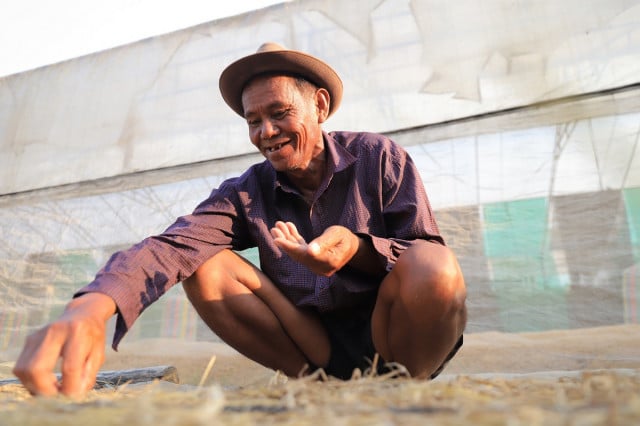 The use of loans from banks and microfinance institutions is surging in Cambodia. While it can make one's business more profitable, NGOs warn that it could also lead to over-indebtedness
SIEM REAP–The Banking and Microfinance sector is flourishing remarkably, with the increase of lending despite the COVID-19 crisis. Loans can be a good solution for those who lack capital to expand their businesses, however, misusing them can also create a debt trap and even lead to the loss of personal properties.
Appropriate preliminary studies, concise plans, and creative ideas are some of the components to help your businesses grow.
Lon Savuth is a vegetable farmer in Siem Reap province. He has four net houses where he grows vegetables, and develops a different business strategy from others farmers in his village, who continue to use traditional practices.
With a long-term vision, Savuth took out loans from a bank to develop his business idea.
"Without these loans, it would have been impossible to sustain our family because my three children are studying at university. So, it is difficult for us to earn enough money to continue our children's education," he said.
In 2017, ACLEDA Bank provided Savuth with a $15,000 loan to expand his vegetable farm. At that time, the 59-year-old farmer was convinced that the capital he received could increase his family income. And he already knew how.
He used the money to fill the land next to his house and then built net houses on what used to be a regular field for growing vegetables.
"We used to grow vegetables, such as cabbage, salad or broccoli, at a small scale. But when the rainy season came, we couldn't keep on growing anything [because the rain destroyed our crops] and we ran out of money," said Savuth. "But the net houses now protect our crops from the heavy rains so we can plant and harvest throughout the year."
By having a clear plan in mind and being committed to developing a business he strongly believed in, Lon Savuth started to succeed as he expected to.
Not long after he built the net houses, his business yielded enough to be able to repay $300 per month. Nonetheless, Savuth knows from experience that loans can also lead to financial difficulties. "In the past, we borrowed a small amount of money for our children's studies, but we lost some properties as we didn't earn enough money to pay the lender back. So, we thought it could be a better idea to borrow a substantial amount of money to invest into something profitable," he says, adding that he advises people not to take out loans without a business project, otherwise they may run out of money and see their property seized by the lender.
From losing everything to serial entrepreneur
Skilled entrepreneur Heng Chakriya surely agrees with him. She lost everything in 2015 when a gas explosion in her neighborhood set on fire her house and phone shop. She felt miserable and depressed for two years.
"But one day, during a business workshop that I joined, they said that a $1 banknote was still a $1 banknote, even after we stomped on it on the floor. We can still buy a cup of coffee with this $1 note," she recalls. "I understood that even though I have lost everything, my knowledge remains inside of me, waiting to be used again."
Following that workshop, the 38-year-old lady, who used to be a teacher, decided to stand up again. Her family took out a $20,000 loan from a bank to rebuild her house and set up a smoothie business at Phsar Chas, in central Phnom Penh.
Despite being a small business, her smoothies quickly got renowned and Chakriya started to open smoothies-selling carts in several locations. With such growth, the bank gained confidence in her business skills and eventually grant her an additional $50,000 loan.
"Bank loans have been very important to me. Without them, I don't know what money I could have used to start any business," she says. "But you have to be sure that you will be able to repay more than $300 [per month] if you take a $20,000 loan. Back then, I was sure that I could."
Seven years after losing everything, Chakriya is finally back on her feet and has now created a variety of businesses ranging from selling local natural rice, to palm sugar, or to many other processed products which, at the end of the month, provide a good income to this entrepreneur's family.
With her tanned skin and a smile on her face, Chakriya says that the current growth of her business couldn't have been possible without the help of these loans. "Everything that has grown in this business is actually due to the capital from the bank," she says.
When one loan leads to debt
Unfortunately, not every loan leads to such success stories. In June 2021, Equitable Cambodia and LICADHO, two local NGOs, released a report -"Right to Relief: Indebted Land Communities Speak Out"- on debt in Cambodia. It showcases that 14 communities involved in land disputes are actually facing overindebtedness, especially because of microloans.
According to the report, these communities took out loans to pay their medical bills, children's education or to make a daily living. They do not have access to adequate public services such as health care and education, which should be one of the government's priorities.
Asked for comments, LICADHO Vice President, Am Sam Ath, said that in 2021, the average household debt per capita found in civil society was more than $4,000, twice as much as the annual income, which stands at about $2,000 on average.
For fragile communities, severe debts could lead to the sale of land, houses and other assets to repay bank or microfinance debt, he said.
Sam Ath added that the debt problem causes more illegal migration, diet reduction, and an increase in the dropout rate of young people, who have to find a job to pay off their debts.
Civil society groups consider that overwhelming debts are caused by misuse of loans: Instead of using the money to create small or medium-sized businesses, people tend to spend it for housing, land, motorcycles or treating illnesses. All of these reasons are contrary to microfinance policies, which states that loans are for the improvement of people's living condition.
Lenders' or borrowers' fault?
Then, whose fault, lenders or borrowers? Sam Ath explains: "From my point of view, both sides are at fault, but the serious mistake comes from the professional ethics of some credit officers."
"We know that in the principles of microfinance, loans are meant to expand business and income, so the borrowers are able to repay back and have a prosperous life. But it's not always the case. For example, when it comes to farming, contracting parties have to be trained [because they can be uneducated]: Farmers have to understand that after the yield, they might not be able to sell all their crops if the demand is lacking. Therefore, it will affect their income and the repayment process," Sam Ath says. "Unfortunately, some credit officers don't provide [that training]."
The president of the Association of Banks in Cambodia (ABC), In Channy, has denied allegations that banks provide unprofitable loans to people that put them in serious debt.
He explains that all banks are training their staff to provide good services and select customers correctly, not just chose them recklessly. He adds that banks do not want to see their clients fail because their growth, as well as microfinance institutions', is linked to their customers' growth.
Opposing the perception of loans as debt, the ABC's President stated that the banking sector is contributing significantly to the development of the national economy, adding that loans have contributed to the development of infrastructures across the country, which help improve people's lives.
According to the National Bank of Cambodia 2021 annual report, total loans in the Kingdom stood at $45.3 billion at the end of last year, with $36.8 billion lent by banks and $8.5 billion by microfinance institutions. In 12 months, the total of loans increased by 21.2%.
Channy added that the banking sector has contributed to helping people, especially during the COVID-19 crisis, with part of the loans being favored to the most vulnerable people.
In addition, the preference for repayment depends on the internal policy of each bank. "Banks don't force customers to pay, but they judge the actual possibility of repayment, including the delay of repayment as well. In 2021, the total of past due was 2.5 percent, including those who are favored and those who are unable to pay," Channy said.
Am Sam Ath from LICADHO did not deny the socio-economic growth through bank or microfinance lending to citizens. He just wants to see banks and microfinance strengthening their lending policies or ethics in lending process, as some people can be heavily affected by the misuse of loans.
Despite the economic downturn caused by COVID-19, the Cambodian banking sector continues to grow. According to the National Bank of Cambodia, there were 12.1 million deposit accounts and 3.3 million credit accounts in the Kingdom at the end of last year. An increase of 36 percent and 3.1 percent respectively compared to 2020.

Translated by Keav Moro Kort

This story has been produced as part of a report competition run by bank and microfinance institutions
Related Articles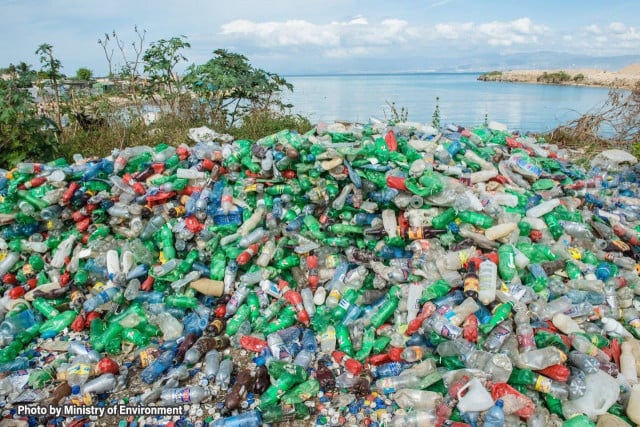 November 30, 2020 10:19 AM