As the Treaty Banning Landmines Turns 25, a Film Speaks of a Cambodian Injured at War and Set on Living Normally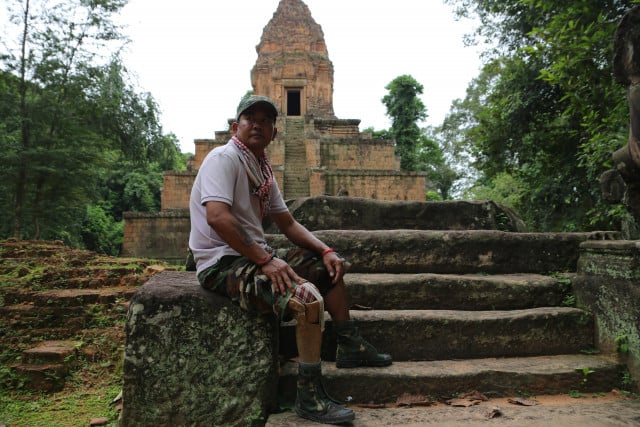 PHNOM PENH — On December 3 and 4, 1997, government representatives of 150 countries met in Canada's capital of Ottawa to consider signing a treaty on landmines. By the end of these two days, 121 countries had agreed to sign the convention banning the use of anti-personal mines.
And by the time the Ottawa Convention, also known as the Anti-Personnel Mine Ban Treaty, came into force on March 1, 1999, a total of 122 countries had signed the document.
Twenty-five years later, some countries including China, Russia and the United States have yet to sign the treaty although in June 2022, the U.S. President Joe Biden administration stated that the United States will not develop, produce or acquire anti-personal landmines except in the Korean Peninsula due to the U.S.'s commitment to defend South Korea against North Korea.
What may sound like just another international convention regarding some tools of war concerns something all too concrete for people in Cambodia. Because more than 30 years after the official end of war that the signing of the Paris Peace Agreements marked in October 1991, landmines and unexploded ordnances (UXOs) remain a deadly hazard for people in some parts of the country.
According to data released by the Cambodian Mine Action Center, more than 805 million square meters of land had been fully cleared of landmines or UXOs by January 2020. Through the project "Providing Safe Ground, Creating Smiles" launched in mid-November 2022 by Prime Minister Hun Sen, Cambodia's goal is to be entirely mine-free by 2025.
In the 1990s and even early 2000s, landmine and UXO accidents and deaths were reported daily by some news media in the country, the victims often being farmers and children. While the situation has greatly improved, until the last of these tools of war are removed from the ground, Cambodian children eager to explore remote areas will keep on being at risk.
A landmine victim rebuilding his life
The one cost that statistics do not reflect is the human suffering of those who survived landmine or UXO accidents but were left maimed.
Some of them may have managed to build normal lives for themselves. But others did not and, limited in the work they can do, may barely be able to feed themselves.
The 74-minute film "Broken Courage," which was premiered during the Cambodia International Film Festival in June and July 2022, is about such a man.
And yet, the film is aptly titled as the only word that comes to mind about Soun Rottana is…courage. And decency as he does not play the victim, which he actually is.
A Khmer Rouge victim as he was forced to join the Khmer Rouge who handed him a gun when he was around 12 years old and told him to fight.
Rottana does not speak of what he saw or had to do during that era that caused the death of more than 2 million people in the country. After the Pol Pot regime was defeated in January 1979 and the Khmer Rouge relocated along the Cambodian border in Thailand, Rottana eventually managed to flee the Khmer Rouge and fought on the other side. He would eventually step on a landmine and lose his right leg up to the knee.
"I don't know who I am," he says in the film. "A lot of my friends died…Broken leg, broken everything, broken courage…This is a strange life."
A poor man who lives in the countryside in Siem Reap province, Rottana has done his best to survive as can be seen in the film, which was shot over years by David Peck along with Nathanael Draper. To add to his pain, the beautiful woman he was to marry and who is shown under medical care in the film would pass away while the film was being made. And, as he says in the film, he truly misses her.
A man who could have been an artist, Rottana keeps drawing in the sand during the film and sculpts elaborate scenes in wood. Being practical, when his job of guide comes to an end at the Cambodia War Remnant Museum on the outskirts of Siem Reap city, Rottana tries to make furniture. Having lost an order for chairs for a restaurant, he is left not knowing what to do to survive—a matter that would not be resolved by the end of the film.
However, he would get a new and better artificial leg due to Melissa Fox, a photographer from the Philippines who befriends him in the course of the filming and raises funds to get him a new leg—a better prosthesis as his old one was causing him pain. She is seen in the film discussing life with him.
Throughout the scenes shot over years, Rottana keeps wondering why all this misery happened in Cambodia: the extreme violence of the Khmer Rouge regime that ordered the death of so many, and then the civil war during which Cambodians fought Cambodians against the backdrop of the Cold War and regional politics.
To try making sense of what happened and his poverty today, Rottana turned to karma: Bad things must have been done in past lives for such tragedies to have taken place in Cambodia in the 1970s and 1980s. He goes to a pagoda to discuss this with a Buddhist monk and to find solace.
An unusual film project
This film came about because of a chance meeting between Rottana and David Peck. And Peck's wanting to tell Rottana's story, which ended up taking years as Peck, who was not a filmmaker by trade, was involved in NGO and development projects in other parts of Asia.
Originally from Toronto in Canada, he said, "I'm a construction electrician who has read and studied philosophy since I was 16 years old, and who ended up doing postgraduate work in philosophy and international development."
Of about the same age, their paths could not have been more different. "The movie 'Star Wars' had just come out [in 1977] and I loved it," Peck said. "I was growing up in that culture, in that world, with that world view, and Rottana was here fighting with the Khmer Rouge as a kid."
They first met in 2004 when Rottana was a guide at the museum and Peck, who was working on an NGO project in the region, was visiting Cambodia for the first time. The two men had sat down and talked for a long time. "Ten years or so later, I came back…and we became friends," Peck said.
Over the years, Peck would work with several filmmakers to shoot the scenes. But he would finish the project with Canadian filmmaker Nathanael Draper with whom he shared the director film credit.
Watching this film is like meeting a friend who would talk about his life. A poor man and a brave man who does not complain but wonders why Cambodians went through the ordeals of the 1970s and 1980s, why all this happened to him, why his future wife died before they could marry, and how he will survive.
All this is addressed in the course of his daily life, as he meets friends, revisits the museum, sculpts wood scenes at his house. One sequence outside his normal life is when he visits the Tuol Sleng Genocide Museum in Phnom Penh where around 20,000 people were tortured and killed during the Khmer Rouge regime.
Ridding Cambodia and the world of landmines
During the U.S.- Vietnam war of the 1960s and early 1970s, the United States dropped bombs and mines in Cambodia as the war spilled on Cambodian territory. Asked about the U.S. contribution to removing landmines in the country, Stephanie Arzate, information officer for the U.S. Embassy in Cambodia, wrote "[t]he United States has supported conventional weapons destruction activities, including the clearance of landmines and unexploded ordnance (UXO), in Cambodia for nearly 30 years.
"The United States is the largest donor to humanitarian mine action globally, including in Cambodia where we have provided more than $190 million since 1993 and $10.5 million in 2022 alone," she wrote on Dec. 2. "Through the U.S. Departments of State and Defense, the United States provides assistance for landmine and UXO clearance, and capacity building, to a variety of implementing partners throughout Cambodia."
Contacted regarding the Ottawa Convention and the situation in Cambodia, Patricia Skinner of the Media Relations Office of the Canadian government's Global Affairs Canada wrote that "[s]ince the treaty came into force in 1997, Canada has been extremely active all around the world in providing mine action assistance.
Last month, while in South East Asia, Canada's Prime Minister Trudeau announced nearly $1 million in new funding for mine action in the region, including assistance to Cambodia to support Prime Minister Hun Sen's goal of Cambodia being landmine free by 2025, Skinner wrote on Dec. 3. "Canada has provided over $50 million for unexploded ordnance (UXO) clearance in Cambodia and deployed over 60 Canadian armed forces to work with the Cambodian Mine Action Centre to find and remove landmines."
And yet, Skinner said, "[s]ince 1979, 65,000 people have fallen victim to mines and ERW [explosive remnants or war] in Cambodia, and of these, 20,000 have died as a result…Despite significant achievements in mine action to date, these indiscriminate weapons continue to impact large numbers of victims, particularly civilians, around the world…While the 25th Anniversary is a time to celebrate this occasion, it is also a time to reflect on how we can do more."
Dealing with the vestiges of war one day at the time
The film "Broken Courage" truly is a lesson in courage. The courage of ordinary Cambodians who had to rebuild their lives as well as they could—in spite of all the injuries and scars they had accumulated during the years of conflicts—and try to survive as well as they can.
Since the film was made, Soun Rottana found a way to support himself. After two years of training, he has become a guide in Siem Reap Province.
And David Peck hopes to continue showing his film so that people in Canada and the United States will better understand why he made "Broken Courage" and also why he keeps returning to Cambodia.
For more information on the film: https://brokencouragethemovie.com/


Related Articles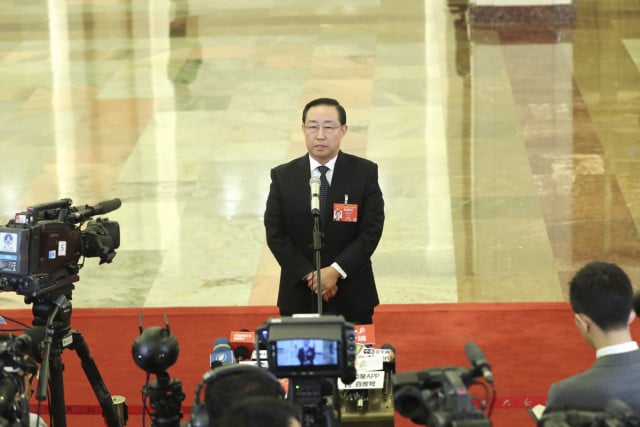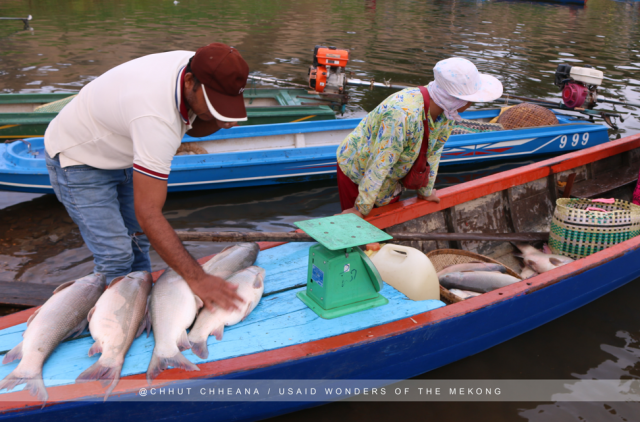 September 26, 2020 3:48 AM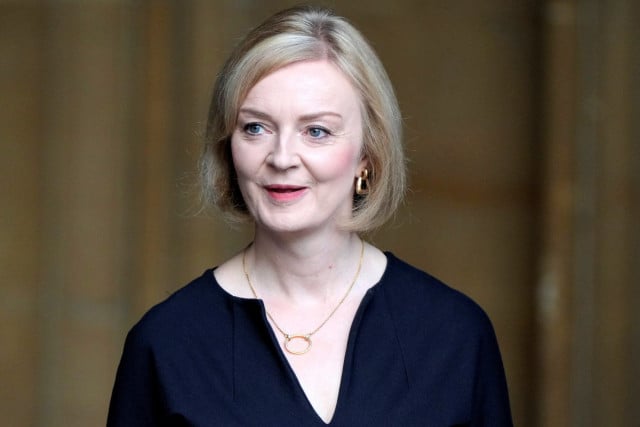 September 20, 2022 3:48 PM