ASEAN envoys in Myanmar for talks on current situation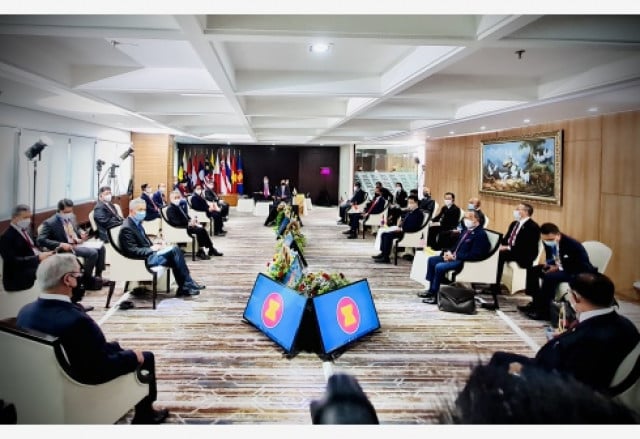 YANGON-- Chairman of Myanmar's State Administration Council (SAC) and Commander-in-Chief of Defence Services Sen-Gen Min Aung Hlaing met on Friday with ASEAN envoys on current Myanmar's situation, according to a statement from the information team of the SAC.

Min Aung Hlaing held talks with visiting Second Minister of Brunei's Foreign Affairs Erywan bin Pehin Yusof, whose country currently holds the rotating chair of the Association of Southeast Asian Nations (ASEAN), and ASEAN Secretary-General Lim Jock Hoi in the capital city Nay Pyi Taw.

According to the press statement, both sides exchanged views on matters related to the outcomes of a recent ASEAN leaders' meeting on Myanmar, implementations of ASEAN recommendations from the Preliminary Needs Assessment, ASEAN's efforts on access to COVID-19 vaccines and bilateral friendship between Myanmar and Brunei.

The Myanmar military leader apprised ASEAN envoys of the progress of review on the 2020 general elections in Myanmar, situation of terrorist actions, matters related to re-holding elections when the country restores stability and Myanmar's future cooperation plans on humanitarian assistance, the statement said.

A five-point consensus was reached by ASEAN leaders regarding the situation in Myanmar at the ASEAN leaders' meeting in Jakarta in late April.

The consensus called for an immediate end to the violence in Myanmar and for constructive dialogue among all parties involved in the fighting, suggested a special envoy of the ASEAN Chair to facilitate mediation of the dialogue process and pledged to provide humanitarian aid to Myanmar.

Established in 1967, ASEAN groups Brunei, Cambodia, Indonesia, Laos, Malaysia, Myanmar, the Philippines, Singapore, Thailand and Vietnam.
Related Articles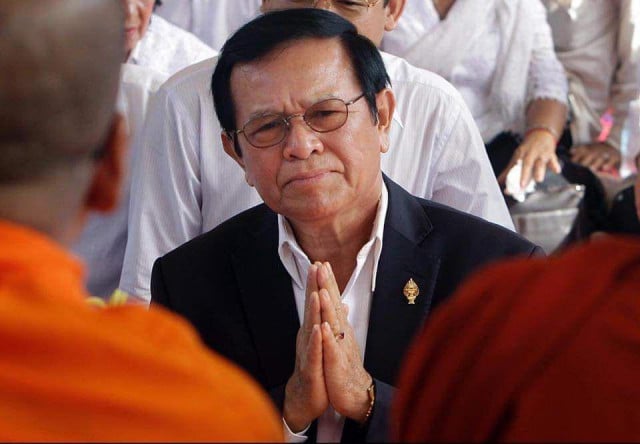 November 12, 2019 1:15 AM