Aussie state declares war on mouse plague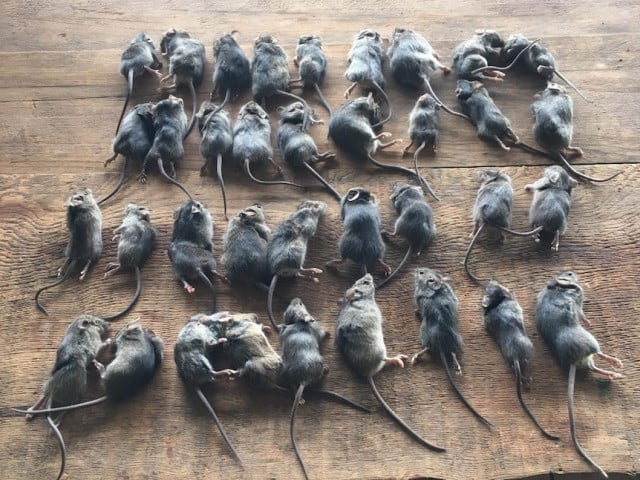 Xinhua
May 13, 2021 8:27 AM
SYDNEY-- A mouse plague tearing through the rural heartland of the Australian state of New South Wales (NSW) has led to its state government vowing to spend 50 million Australian dollars (about 38.65 million U.S. dollars) to tackle the scourge.

Millions of mice have overrun rural towns and farms in the western districts of NSW in recent months, destroying entire crops. Farmers reported catching hundreds of the pests in their homes on a near daily basis.

There have even been reports of mice invading hospitals and biting patients. There are also serious infestations in other states including Queensland, Victoria and South Australia.

In response, the NSW government is offering cash rebates to farmers and small businesses who have been the hardest hit.

"We know the financial pressure this mice plague is putting on farmers and household budgets, we have heard the concerns of regional NSW and we are acting on it," said NSW Deputy Premier John Barilaro on Thursday.

He said the government would set up facilities so that farmers could have their grain treated free of charge and farmers were being invited to workshops showing how best to eradicate mice.

NSW Agriculture Minister Adam Marshall said farmers would receive a "fearsome suite of tools to manage mice" and the government was seeking approval to use bromadiolone, the strongest bait in the country.

He said the plague had "gone far beyond just impacting primary producers in the paddocks... but also affecting people's mental health in their homes, both on farms and in town and small businesses."

The NSW Department of Primary Industries will also undertake research to develop future tools to combat mouse plagues, including biological controls.
Related Articles