Bail Welcomed for NagaWorld Union Leaders
NGOs press for dropping of charges

PHNOM PENH--NGOs have praised the release on bail of NagaWorld union leaders but have called for their charges to be dropped to ensure equality in the negotiations.
Eight Cambodian Workers' Rights Union (LRSU) leaders were freed on the night of March 14 after the intervention of the Ministry of Labor, while another three union leaders are still in custody.
The eight released are Chhim Sithar, Ry Sovandy, Sun SreyPich, Hay Sopheap, Khleang Soben, Touch SereyMeas, Sok Narith, and Chhim Sokhon.
The three were detained on suspicion of obstructing authorities over measures to prevent Covid-19. Many other union members are being held in Prek Pnov.
Am Sam Ath, LICADHO deputy director for monitoring, said the release shows an easing of tensions and criticism of NagaWorld staff who are protesting and was likely to allow the leaders to enter into negotiations to end the conflict.
Sam Ath, however, wants the charges against the union leaders to be dropped, especially those against the three remaining detainees.
"Although they have been released on bail, they are still under the control and pressure of the court, which can lead to a lack of transparency, fairness, and justice in the future negotiation," Sam Ath said.
Chak Sopheap, director of the Cambodian Center for Human Rights, welcomed the releases, saying that one detainee was in poor health and hospitalized.
However, she hoped that more union leaders would be released and the dispute resolution process would be fruitful.
"We hope that they will all be free and that all parties concerned can negotiate for an acceptable and fair settlement of labor disputes," she said.
On 13, the union said strikers and workers of NagaWorld condemned the authorities and a group in civilian clothes who used violence against the strikers. It said the protest was to get NagaWorld bosses to accept the workers' requests but NagaWorld bosses had no will and position to resolve this dispute.
Khun Tharo, program manager at the Center for Alliance of Labor and Human Rights (CENTRAL), said the release could make it possible for unions leaders to participate in negotiations.
"We insisted the court drops all charges against unions and workers because the charges are unjust, unfair and not based in law," he said.
Regarding the violence by authorities in civilian clothes, Tharo said authorities have to protect public security but they have to investigate and seek wrongdoers. They should respect their code of conduct and not use violence, he said.
"The authority must investigate people who spread disorder but they cannot use violence or sexual assault on strikers," he said. "The authorities must investigate who uses violence and abuses strikers because it is a violation of the striker's rights."
Heng Sour, a spokesman for the Ministry of Labor, and Phon Puth Borey, director of the Department of the Ministry of Women's Affairs, declined to comment.
Phnom Penh City Hall spokesman Met Meas Pheakdey dismissed the LRSU allegations, saying police did not use violence against the protesters. Authorities had complied with the law but the protesters continued their activities in violation of health measures. However, as member of an authority, he hoped the dispute would end peacefully soon.
"The protesters continued to protest in public places, disturbing public order. Moreover, every time they are sent to a quarantine center, they are found to be positive for Covid-19," Pheakdey said, adding that to prevent the spread of the virus and to maintain order, the authorities must intervene.
Related Articles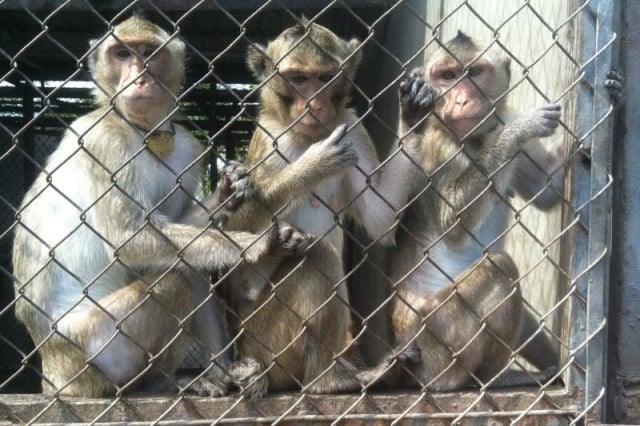 November 18, 2022 4:10 PM