Cambodia and India's Prime Ministers Discuss Bilateral and Regional Issues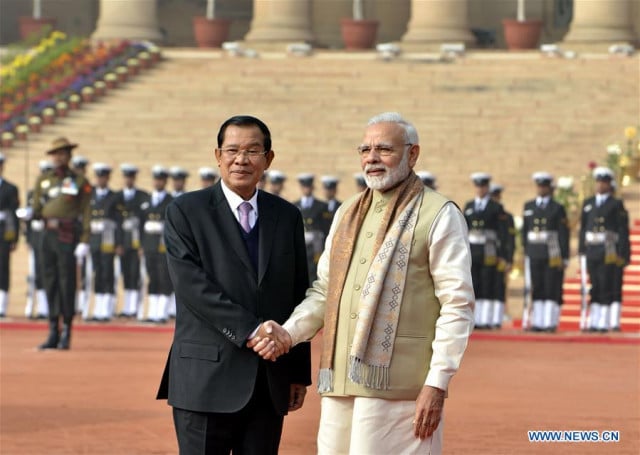 Sao Phal Niseiy
June 11, 2020 2:20 PM
In a phone meeting, they also plan the repatriation of their nationals during COVID-19

PHNOM PENH-- Prime Minister Hun Sen held a phone meeting with Indian Prime Minister Narendra Modi on June 10 during which they touched upon issues ranging from mutual cooperation in dealing with COVID-19 to further advancing bilateral relations.

According to a statement issued by the Cambodian Ministry of Foreign Affairs and International Cooperation, they discuss strengthening bilateral ties in all sectors as well as the two countries supporting each other during the novel coronavirus (COVID-19) pandemic.

Modi and Hun Sen agreed to provide support to each other in assisting expatriates and evacuating their respective citizens who could not return home due to travel restrictions imposed to prevent the spread of the coronavirus.

"On 12 June 2020, a chartered flight will bring 60 Cambodian nationals, including some students, from India to Cambodia," the statement read. "Around 280 Indian nationals will return home this week. Some of them already left Phnom Penh on the morning of June 11, while the rest will depart from Cambodia on June 19."

Speaking of India's role in the region, Hun Sen pointed out that country's capacity to, he said, "produce and supply medicines to around 130 countries in the last two months."

Both leaders recognized the need for greater international cooperation and coordination in order to ensure socio-economic recovery in post-pandemic times, the statement read.

India seeks to strengthen ties with Cambodia

Regarding bilateral relations, the two prime ministers agreed to maintain relations in all sectors under the existing Association of Southeast Asian Nations (ASEAN) frameworks as well as the Mekong-Ganga Cooperation initiative, which include the two countries as well as Laos, Myanmar, Thailand and Vietnam.

Highlighting the cultural and civilizational linkage between the two nations, Modi said that Cambodia had a role to play in India's "Act East policy"—the foreign policy he initiated in 2014 to foster relations with ASEAN.

"India shares deep cultural and historical links with Cambodia: an important partner in our extended neighborhood," Modi said in a tweet after the call. "I conveyed India's commitment to further strengthening its relationship with Cambodia in all areas."

India and Cambodia formally established diplomatic relations in 1952. Indian Prime Minister Jawaharlal Nehru visited Cambodia in 1954, the country having declared its independence the year before. Cambodia's late King Norodom Sihanouk made an official visit to India in late 1954, a few months ahead of the Bandung Conference that brought together African and Asian nations in 1955 and was attended by India and Cambodia.

Both countries enjoyed friendly relations until 1975 when ties were cut during the Khmer Rouge regime. Relations resumed in 1981 with India becoming the first country to recognize the Phnom Penh government of the People's Republic of Kampuchea led by Heng Samrin.

Hun Sen's latest visit to India took place in 2018 when he participated in a special India-ASEAN summit hosted by India.
Related Articles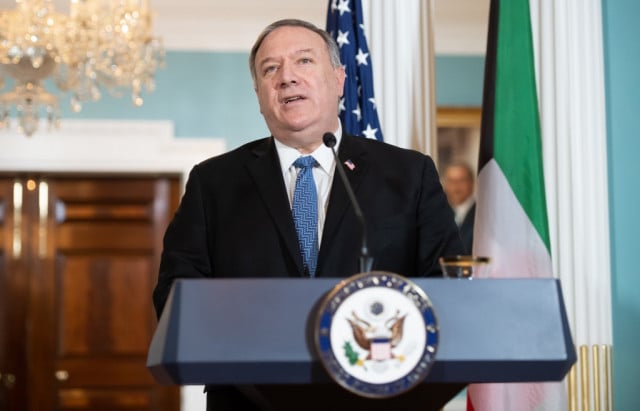 November 28, 2020 4:11 AM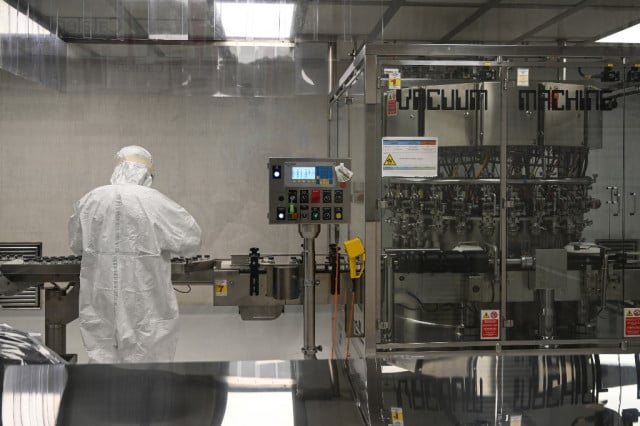 September 13, 2020 2:44 AM