Cambodia Can Be a Climate Partner: EU Ambassador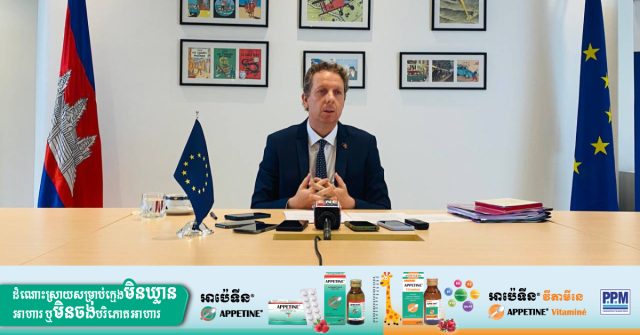 PHNOM PENH – The European Union is eyeing a partnership with Cambodia to reduce carbon emissions and combat global climate change, starting with helping the country with the green transition.
"We think Cambodia can and should be one of those partners to reduce CO2 emissions, to grow sustainably, and cover all facets of the fight against climate change and the improving of the environment," EU ambassador to Cambodia Igor Driesman said.
The EU aims to reduce carbon emissions by at least 55 percent by 2030 and become carbon neutral by 2050.
"But we know that it's not something that we can or should do alone, we need to combat climate change," he said.
"If you look at the figures, the EU represents just over 7 percent of CO2 emissions. So even if we go down to zero, the challenge will remain. So, we are looking for partners across the world."
Driesman said nature reacts in a funny way, and global warming goes exponentially. It was an absolute, almost human emergency to address that, he said, adding that action to decarbonize the economy should be taken in all segments of industry, such as agricultural or services.
He said that there is a huge potential for solar and wind energy as well as waste plants turning waste into energy. "We stand ready to work with the Cambodian government in renewable energy."
On December 30, 2021, the government of Cambodia filed its long-term plan to become carbon neutral to the United Nations Framework Convention on Climate Change (UNFCCC), making Cambodia the third least-developed nation to do so.
"I think, definitely, Cambodia can do more as frankly as all countries around the world," Driesman said.
"Now, I can tell you that it's not easy. That is a difficult debate. And I can see some of the same debates here in Cambodia today. But we have, first of all, no choice. But secondly, it's also just good economics."
He said the EP will support sustainable agriculture value chains on targeted products and geographic areas, and green energy and industrial value chains to accelerate green industrial transformation to create good jobs.
Driesman also spoke of the rapid deforestation in Cambodia over the last 10 years.
According to a Ministry of Environment report in 2021, Cambodia has 46.86 percent forest cover, which amounts to 8.5 million hectares and which is down from 61.75 percent in 2002.
"So for me, that's the first priority to work hand in hand with Cambodia, on supporting the green transition in the country," he said.
EU-Cambodia relations were established when the Kingdom and the European Union signed a cooperation agreement in 1997, focusing on development, economic cooperation, trade and democracy promotion.
Related Articles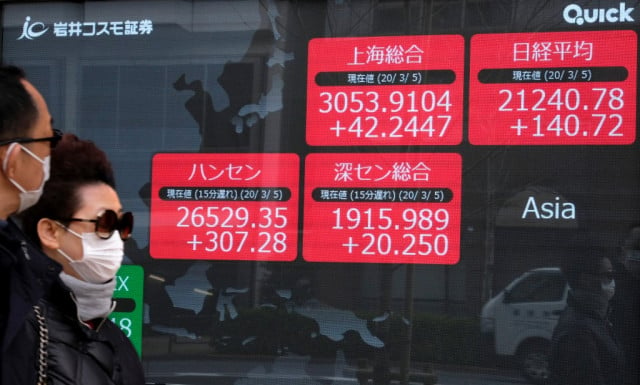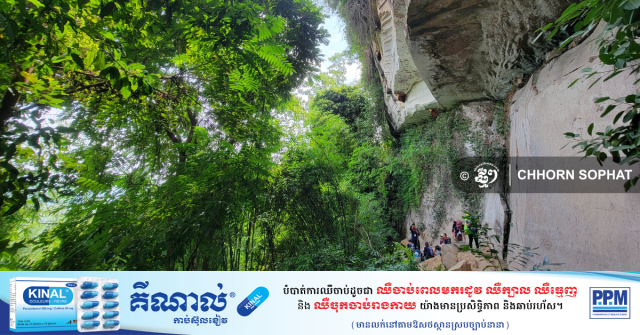 September 23, 2023 11:40 AM