Cambodia Collected $2.2 Billion in Tax Revenues in First Nine Months of 2020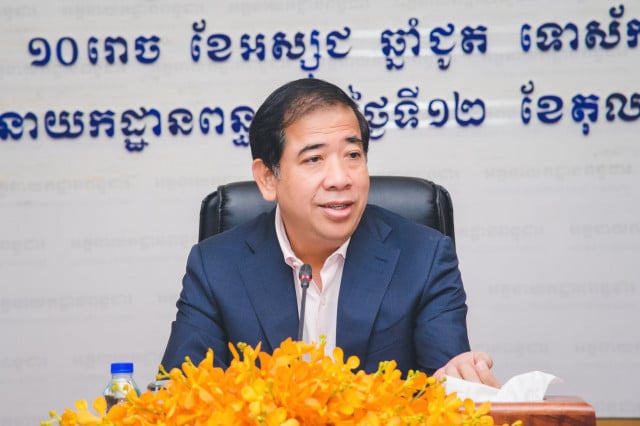 Phoung Vantha
October 13, 2020 8:44 AM
General Director of the General Department of Taxation Kong Vibol blamed COVID-19 disruption to key sectors for the 3.71 percent growth in revenues compared to the same period last year.
PHNOM PENH--The General Department of Taxation of Cambodia (GDT) on Oct. 12 announced that it collected roughly 9 trillion Khmer Riel—equivalent to around $2.2 billion—in tax revenue for the first nine months of this year.
This small increase of roughly 3.71 percent—or $80 million—from the same period last year is due to COVID-19 related disruption according to General Director of the GDT Kong Vibol.
In September 2020, the GDT collected some $186 million, down roughly $42 million from September 2019. Vibol said that the 18 percent year-on-year drop was a result of key sectors such as manufacturing, tourism and construction being impacted by the pandemic.
He urged the heads of all subordinate units to strengthen cooperation between units and inter-ministerial-institutional to increase efficiency and transparency of tax collection.
Ky Sereyvath, director of the Center for China Studies at the Royal Academy of Cambodia said that this year's increase in tax revenue collection is mostly down to customs duties on imports, rather than production tax.
He pointed to the increased taxes on cars, which has risen by 300 percent, as an example of Cambodia's dependency on imports.
On Oct. 7 Prime Minister Hun Sen announced that the government will extend tax exemption measures for companies and key sectors affected by COVID-19 by another three months.
Related Articles