Cambodia launches 5-year nutrition project for mothers, children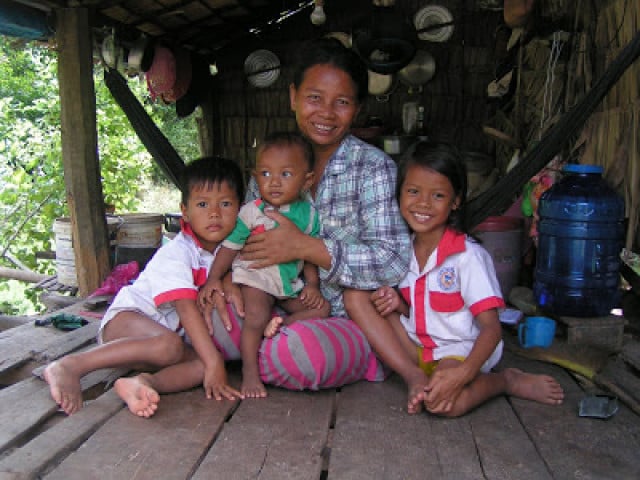 Xinhua
July 22, 2019 9:19 AM
PHNOM PENH-- Cambodia on Monday launched a five-year nutrition project, aiming at improving the quality of health and nutrition services provided to mothers and children in the country.

Speaking at the project launching ceremony here, Health Minister Mam Bunheng said the 53-million-U.S. dollar project was jointly funded by the Cambodian government, the Australian government, the World Bank, the Global Financing Facility for Women, Children and Adolescents, and the German Development Bank.
He said pregnant women and children under the age of two in seven provinces, Mondulkiri, Ratanakiri, Kratie, Stung Treng, Preah Vihear, Kampong Chhnang and Koh Kong, will be the beneficiaries of the project.
"The Cambodia Nutrition Project will reduce the gap between the poor and the rich, and between urban areas and rural areas for mothers and children in receiving effective healthcare," Bunheng said.
Inguna Dobraja, the World Bank's country manager for Cambodia, said the project would have a transformational impact on the lives of Cambodian families and communities, particularly the most vulnerable.
"Nutrition outcomes have improved steadily since the 1990s. Yet, one in three of Cambodia's children under age five are stunted, a marker of chronic undernutrition and poor development," she said.
"The national average hides large inequities for poor, rural, and marginalized populations: in Northeastern provinces such as Preah Vihear and Stung Treng, rates of stunting are above 40 percent," she added.
The project would help improve health and nutrition service delivery for women and children at public health facilities using the existing ministry of health mechanisms, Dobraja said.
Related Articles