Cambodia Marks 69 Years of Independence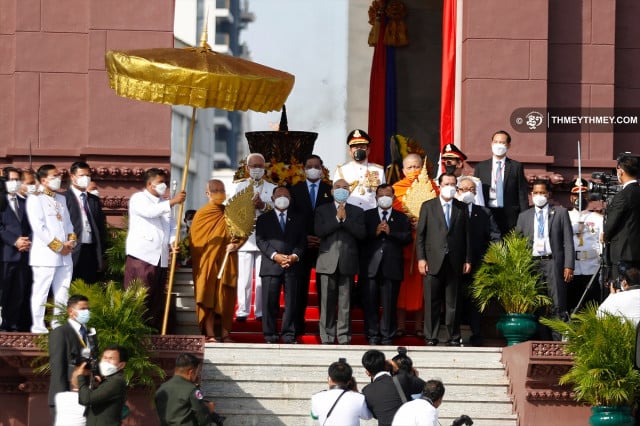 November 9, 2022 12:30 PM
PHNOM PENH – Cambodia has marked its 69th anniversary of independence from France with a ceremony at the Independence Monument.
The event took place on Nov. 9 as world leaders gathered for the ASEAN summit in Phnom Penh.
King Norodom Sihamoni presided over the ceremony, attended by Prime Minister Hun Sen and foreign ambassadors.
People from all walks of life were also there, with young people standing in line, some holding images of the late King Norodom Sihanouk, the father of independence.
At the monument, the King lit the "victory flame", which will stay lit for three days.
"The National Independence Day, Nov.9, commemorates King Norodom Sihanouk's Royal Mission for the Nation, Motherland, and Khmer People," PM Hun Sen wrote on his Facebook page.
"The Father of National Independence, His Majesty the King, sacrificed himself and intellect with the utmost zeal, demanding true independence in Cambodia," he wrote.
Cambodia became a French protectorate at Cambodia's request in 1863 to help protect its territory from its neighbors, with Cambodia spending 90 years under French administration. Prince Norodom Sihanouk ascended to the throne in 1941 during World War II. After the war, France attempted to go back to administering Cambodia, Laos and Vietnam as Indochina, which failed. King Sihanouk achieved independence on Nov. 9, 1953.
The French Embassy in Phnom Penh also congratulated Cambodia on the celebration. "In this particular year, France would like to pay tribute to His Majesty the late King Norodom Sihanouk, Father of the Independence of Cambodia, as we celebrated the 100th anniversary of his birth on Oct.31," the embassy wrote on its Facebook page.
US Ambassador W. Patrick Murphy wrote on his Twitter, "a happy 69th Independence Day to our Cambodian friends & partners. It was an honor to join His Majesty King Norodom Sihamoni at the lighting of the victory torch at Independence Monument."
US Secretary of State Antony J. Blinken also sent a message saying that the United States applauds Cambodia which leads the ASEAN meeting despite a difficult year.
He said the US values the partnership with Cambodia in tackling local and global issues, such as the crises in Ukraine and Myanmar.
"We will continue to stand with Cambodians as they pursue a more prosperous, democratic, and independent future," Blinken said. "Congratulations to all Cambodians on your National Day."
Cambodia is hosting the 40th and 41st ASEAN Summits & Related Summits from Nov. 8 to 13. Many world leaders are set to attend the meeting. Chinese Premier Li Keqiang and Vietnamese Prime Minister Pham Minh Chinh arrived in Phnom Penh on Nov. 8.
Ukrainian Foreign Minister Dmytro Kuleba arrived in Phnom Penh on Nov. 8 to attend the signing ceremony of the Agreement on Accession to the Treaty of Amity and Cooperation in Southeast Asia (TAC). US President Joe Biden is also set to arrive in Phnom Penh on Nov. 12.
Related Articles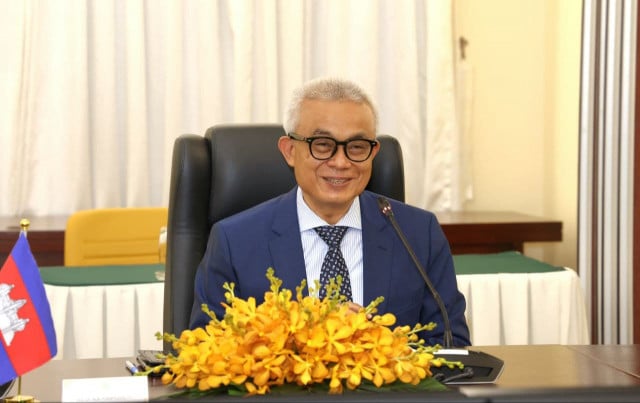 December 16, 2022 7:30 PM