Cambodia Needs 30 bln USD for 150 Prioritized Infrastructure Projects: Minister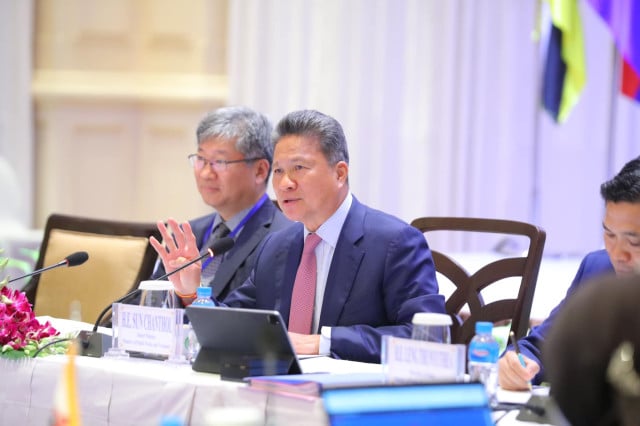 SIEM REAP, Cambodia -- Cambodia has sought investment funds of some 30 billion U.S. dollars to carry out 150 prioritized infrastructure development projects for 2022-2030, the country's Minister of Public Works and Transport, Sun Chanthol, said on Friday.
"The development of freight infrastructure and connectivity remains the Cambodian government's key strategy to boost our national economy," he said at the launching event of a project on enhancing regional freight connectivity for Southeast Asia.
Chanthol said that in its prioritized projects, Cambodia has planned to develop the Bassac River Navigation and Logistics System, which involves the creation of a waterway link between the Bassac River in the capital Phnom Penh and the sea in the southwestern provinces of Kampot and Kep, and to expand the construction of the deep-water Sihanoukville Autonomous Port in southwestern Sihanoukville.
The minister said the kingdom is also scheduled to start the construction of the second expressway connecting Phnom Penh with Svay Rieng province's Bavet City on the border with Vietnam on June 7, 2023, and has been studying the feasibility of the development of the third expressway from Phnom Penh to Siem Reap province, the home of the famed Angkor Archeological Park.
Moreover, he said, the Southeast Asian country has planned to upgrade its existing northern Phnom Penh-Poipet 382-km railway to become the kingdom's first high-speed rail, which is expected to cost more than 4 billion dollars.
Chanthol said these mega-infrastructure projects are poised to provide tremendous economic benefits to Cambodia in the long run.
Related Articles