Cambodia Received only 70,000 Foreign Tourists in the First Quarter of 2021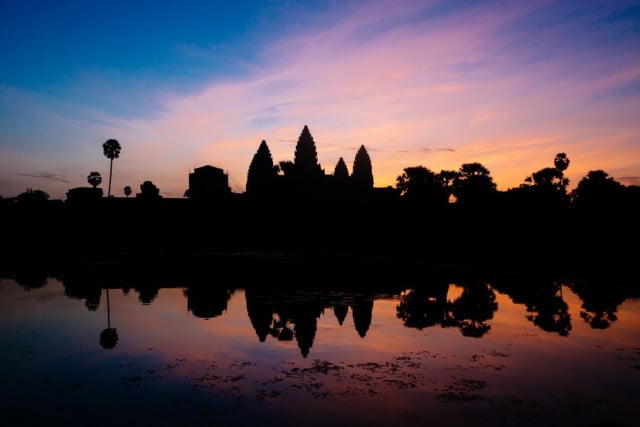 Ou Sokmean
May 15, 2021 7:11 AM
But the current vaccination campaign bodes well for the months to come, according to Tourism Minister Thong Khon
PHNOM PENH--Cambodia has seen a 94 percent drop in international tourists during the first quarter of 2021 due to the ongoing COVID-19 pandemic.
According to a report from the Ministry of Tourism, in the first three months of 2021, Cambodia received 70,902 foreign tourists, which represented a drop of roughly 94 percent compared to the same period in 2020.
Released on May 13, the report indicated that, among them, 33,535 visitors, that is, 47 percent of them, arrived by plane while 37,366 tourists, or around 53 percent of them, traveled by land.
This year, Thai tourists topped the list of foreign visitors while Chinese tourists fell in second place. The other tourists included people from France, Indonesia, Japan, Malaysia, South Korea, Taiwan, the United States and Vietnam.
In 2020, Cambodia registered 1,306,143 foreign tourists, down 80.2 percent compared to 6,610,592 visitors the previous year.
The country's economy has long been known to be heavily reliant on the tourism industry. But the ongoing pandemic has wreaked havoc on this sector, driving the closure of more than 2,800 tourism businesses in 2020. Siem Reap Province has been the hardest-hit area in the country as more than 90 percent of its tourism businesses shut down.
However, in April the government unveiled a plan to work reviving tourism industry, raising a possibility that the vaccinated tourists could be allowed to visit the country later this year.
According to Tourism Minister Thong Khon, the Angkor Archeological Park in Siem Reap Province is one of the main destinations that now have necessary controls in place to prevent community outbreaks of COVID-19.
This, coupled with the already-vaccinated tourism business people and workers and the ongoing rollout for the general population, will help build trust and confidence among tourists, this being the new currency in the tourism industry.
"The package tours may be launched for direct-flight destinations without transit," Khon said. "Direct flights from neighboring countries can be seen as one of the priorities."
Related Articles
February 18, 2020 8:59 AM