Cambodia rejoices as foreign tourists gradually return to famed Angkor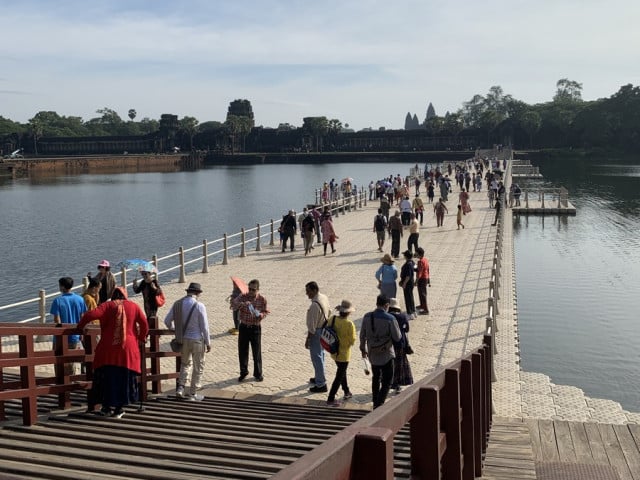 December 18, 2022 11:34 AM
SIEM REAP -- Sao En, a souvenir vendor at the Angkor Archaeological Park in northwest Cambodia, is delighted to see many foreign tourists visiting the ancient site again.
Selling souvenirs in the park for more than a decade, Sao En said her livelihood has started improving after being hit the worst by the pandemic for more than two years.
"During the COVID-19, it was very quiet, but now, there are a lot of tourists," the 29-year-old mother of two children told Xinhua on Friday. "Sales are now better than before. It was unlike during the COVID-19 that sales were almost zero every day."
"On Saturday and Sunday, there are a lot of visitors, and sales are also high," she said. "I'm happy, as a souvenir vendor, to see a lot of tourists coming back to the Angkor."
Inscribed on the UNESCO's World Heritage Sites list in 1992, the 401-square-km Angkor Archaeological Park is the most popular tourist destination in the kingdom.
The site contains the magnificent remains of the different capitals of the Khmer Empire from the ninth to the 15th century, consisting of scores of key temples such as the Angkor Wat, Angkor Thom, Bayon, Chau Say Tevoda and Ta Keo, among others.
Ministry of Tourism's Secretary of State and Spokesman Top Sopheak said the number of international tourists to the Angkor has gradually recovered and in the first 11 months of 2022, the site received over 225,000 foreign tourists.
"Currently, the Angkor attracts between 1,800 and 2,000 foreign visitors per day, a significant rise from only 70 a day during the pandemic in the past two years," he told Xinhua on Saturday.
However, the number was still low if compared to the pre-pandemic era, which recorded up to 9,000 international visitors to the Angkor a day, Sopheak said.
"We believe that more foreign tourists will come to Cambodia, especially to the Angkor, in coming years as many airlines have resumed their flights to the kingdom," he said.
Long Kosal, deputy director-general of the APSARA National Authority, which is the government agency responsible for managing, safeguarding and preserving the Angkor, said tourism recovery had gained momentum after Cambodia successfully controlled the COVID-19 pandemic and fully reopened its borders.
"The government has also put a lot of efforts into a recovery plan for the tourism industry," he told Xinhua. "I would like to say that Cambodia is a safe destination, a lot of tourists are now coming in."
"To this end, I would like to say that we are ready and we have been doing everything to prepare for the return of international tourists," he added.
According to Kosal, during the pre-pandemic era, the Angkor received up to 2.2 million international visitors in 2019, earning 99 million U.S. dollars in revenue from ticket sales.
Related Articles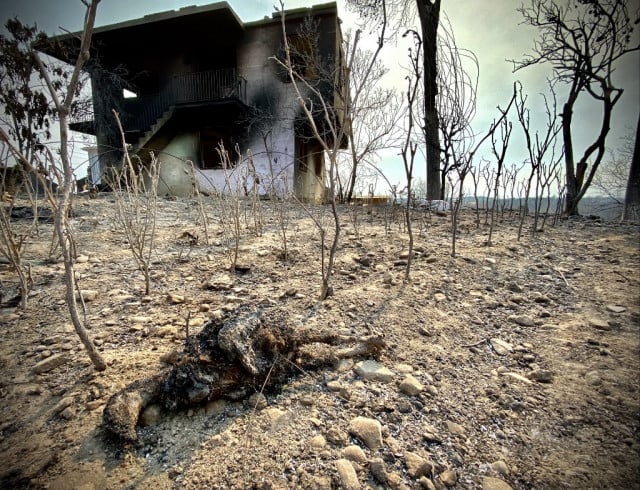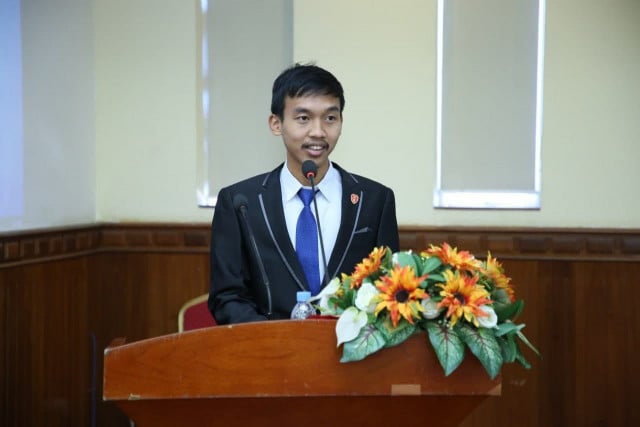 December 5, 2020 10:00 AM