Cambodia reports 55 landmine/UXO casualties in 9 months, down 17 pct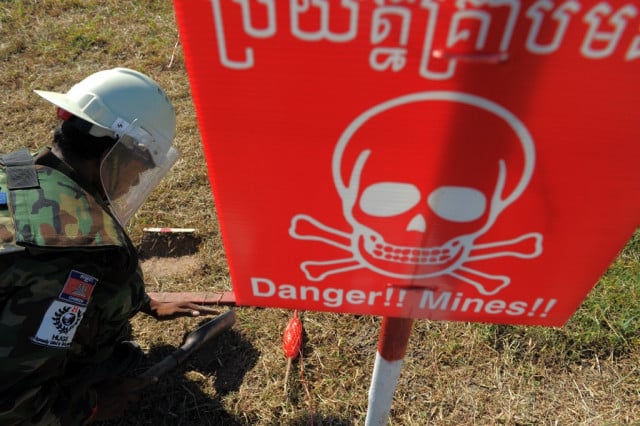 Xinhua
October 4, 2020 5:02 AM
PHNOM PENH-- Cambodia reported 55 landmine and unexploded ordnance (UXO) casualties in the first nine months of 2020, down 17 percent compared with 66 over the same period last year, said an official report on Thursday.
During the January-September period this year, 16 people were killed, up from 11 deaths over the same period last year, said the report released by the Cambodian Mine Action and Victim Assistance Authorities (CMAA).
It added that 39 others were either injured or amputated during the period this year, down from 55 over the same period last year.
Regional and internal conflicts from the 1960s to late 1998 had left Cambodia as one of the most mine and explosive remnants of war affected countries in the world. An estimated 4 to 6 million landmines and other munitions were left over from the almost three decades of conflicts.
According to the report, from 1979 to September 2020, landmine and UXO explosions had killed 19,796 people and either injured or amputated 45,114 others.
Cambodia started to clear landmines and UXOs in 1992. To date, around 2,055 square km of contaminated land had been demined and distributed to the people for residential, business and cultivation purposes, the report said.
It added that roughly 1.09 million anti-personnel mines, 25,413 anti-tank mines, and 2.86 million items of explosive remnants of war (ERWs) had been found and destroyed so far.
The report estimated that approximately 2,128 square km of land are still littered with the munitions.
CMAA's First Vice President Ly Thuch has said the Southeast Asian nation is committed to clearing all types of landmines and UXOs in the kingdom by 2025 and to achieve this, it is seeking a total budget of 377 million U.S. dollars from friendly countries and development partners
Related Articles