Cambodia Stresses Imperative of Maintaining ASEAN's Centrality, Unity on ASEAN Day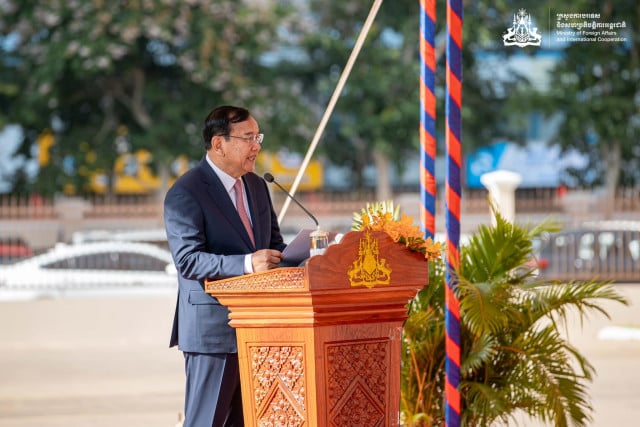 PHNOM PENH -- Cambodia celebrated the 56th anniversary of the Association of Southeast Asian Nations (ASEAN), stressing once again the imperative of maintaining the bloc's centrality and unity to deal with key challenges.
Cambodian Deputy Prime Minister and Foreign Minister Prak Sokhonn said over these past decades, ASEAN has stood together to tackle a myriad of challenges in its journey to build a region with peace, security, stability and development.
"As an institution, ASEAN will have a long and complex journey ahead, particularly as the world is going through these intense geo-political rivalries," he said in a speech at an event marking the ASEAN Day.
Sokhonn said ASEAN community is truly people-oriented and people-centered, leaving no one behind.
This year, he is optimistic that ASEAN, under Indonesia's chairmanship and its theme "Epicentrum of Global Growth", will continue to matter as it moves forward to implement the community building process.
"What we aim now is to make ASEAN, a regional organization that is resilient, robust, adaptive, inclusive, sustainable, and prosperous," Sokhonn said.
Founded on Aug. 8, 1967, ASEAN groups Brunei, Cambodia, Indonesia, Laos, Malaysia, Myanmar, the Philippines, Singapore, Thailand and Vietnam.
Related Articles