Cambodia to boost milled-rice productivity to lower domestic market price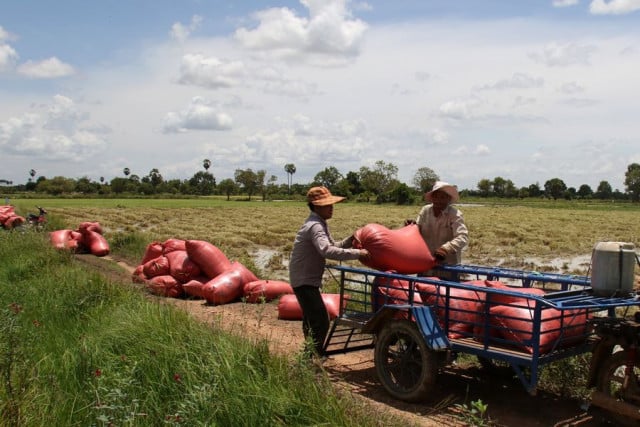 PHNOM PENH – The Ministry of Commerce will increase milled rice productivity to lower the domestic prices in response to economic pressure and inflation.
The ministry, the Committee for Economic and Financial Policies, and the Cambodia Rice Federation (CRF) are following the price trend of milled rice and other products in the market, as the inflation pressure affects the country.
Prices are rising as supplies do not meet the demand, ministry spokesperson Pen Sovicheat said.
"In our first step of this evaluation, we consider the increasing price of milled rice as the supply-and-demand phenomenon because if the supply doesn't meet the demand, the prices will increase," the spokesperson said.
In response to the problem, the ministry and other institutions are working on increasing milled rice productivity to reduce prices or return them to normal.
If the productivity increase does not meet the demand or the price remains high, the ministry will release the state's reserved rice to the citizens.
The rice stored with the state reserve food is enough for the needs of the people. The food has been stored in disaster-prone areas in the Tonle Sap region and in some flood-affected provinces.
The CRF said on Aug. 7 that the average paddy rice price is between 1,180 riel and 1,300 riel per kilogram in Kampong Thom, Kampong Chhnang, Takeo, Prey Veng, Pursat, Banteay Meanchey, and Battambang provinces.
As of Aug. 4, the average price was around 1,120 riel to 1,240 riel per kilogram in those provinces, which was higher than the range of between 990 riel and 1,600 riel in July.
Related Articles