Cambodian Artist Uses Snail Valves to Customize Embroidered Jackets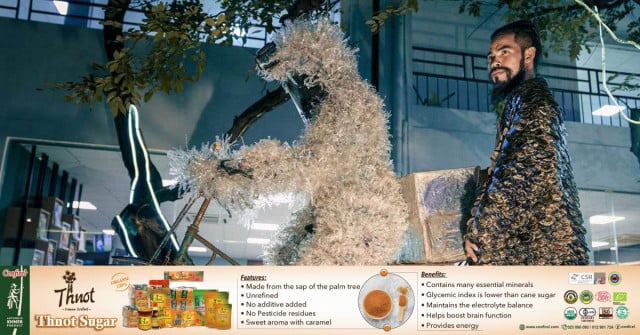 PHNOM PENH – Cambodian Artist Riem Monisilong uses snail valves to customize jackets in an artistic way. He plans to create 30 to 40 different designs to display in exhibitions.
This is not only the first time that this artist has come up with innovative ideas for creating incredible artworks to show to the public. Snail valves are the outer part of the shell, made of the snail's saliva, and offer sealed protection to the mollusk.
Originally from Siem Reap province, Riem Monisilong was first inspired to create paintings and artworks when he saw people throwing away plastic waste, organic waste, and kitchen waste. He started to recycle these materials, seen as worthless by many, into attractive art pieces.
The idea of creating embroidered jackets is to show the public that artists have their own unique ideas.
"Even though those are just the snail shells, I am still able to make attractive embroidered jackets," Silong said.
The artist spent 15 days sewing his first snail shell jacket. The duration of making varies depending on the designs.
So far, he has made three to four embroidered snail shell jackets with different designs. But he hopes to customize up to 40 to display them in an upcoming exhibition.
Making a jacket is quite long, given every single snail shell has to be bought at the market, boiled, and washed thoroughly with soap to avoid any unpleasant smell. The shell is then dried before being sewn.
While creating a jacket costs around $40 in raw materials, Silong plans to sell them at $200 each.
In 2018, he and his team created Chapei Dang Veng from water bottles and straws. The purpose was to raise awareness among young people about the importance of this Cambodian traditional instrument.
Originally written in Khmer for ThmeyThmey, this story was translated by Rin Ousa for Cambodianess.
Related Articles