Cambodian Authorities Post Photos of Former Opposition Leaders at Cambodian-Thai Border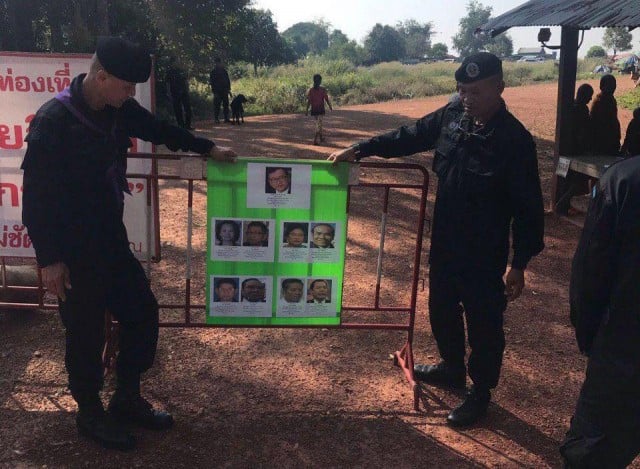 Phoung Vantha
November 5, 2019 12:02 PM
PHNOM PENH— The Preah Vihear border police Tuesday publicly displayed photos of former opposition leader Sam Rainsy and eight other former opposition leaders along the Thai-Cambodian border.

"People who get information on these people, please report [this] to the authorities by calling the numbers 012-222-206 and 012-636-886," the posted information reads.
Information Minister Khieu Kanharith posted on his Facebook page the photos of the nine people who are Sam Rainsy, Eng Chhai Eang, Mu Sochua, Ou Chanrith, Ho Vann, Long Ry, Men Sothavrin, Tioulong Saumura and Nuth Romdoul.
Khieu Sopheak, spokesman for the Ministry of interior, Tuesday told ThmeyThmey that it was normal procedure as the court has told to publicly display the photos of these people to be arrested.
He said that the authorities are keeping watch throughout the country but are especially on the alert in Banteay Meanchey province.
"When Sam Rainsy arrives in Cambodia with those people on the photos, we will immediately arrest them, not wait 24 hours," Sopheak said.
The police in Banteay Meanchey province has displayed the photos of Sam Rainsy and 17 other former opposition leaders at the Thai-Cambodian border along with the following text: "They are traitors against the state who must to be arrested."
Banteay Meanchey Provincial Police Chief Ath Khem declined to give more information. He said he was busy working at the Thai-Cambodian border.
Sam Rainsy, who lives in exile in France, said that he will come to Cambodia next week, entering the country at the Thai border.
The Phnom Penh Municipal Court has issued an order dated Sept. 26, 2019, for the arrest of Sam Rainsy and eight other opposition leaders on charges of [allegedly]9 being involved in conspiracy and staging a coup.
Related Articles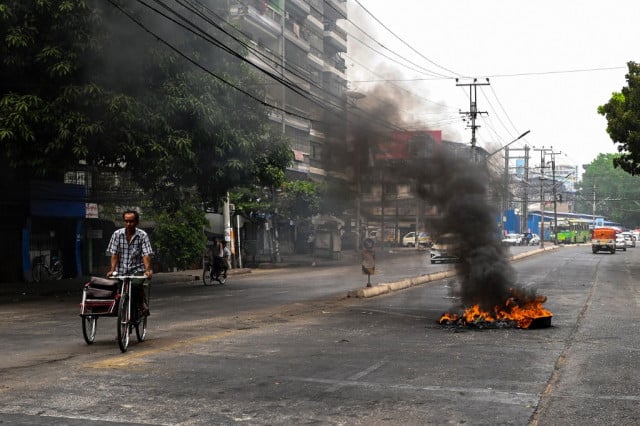 February 18, 2023 12:00 PM