Cambodian yellow bananas officially enters Chinese market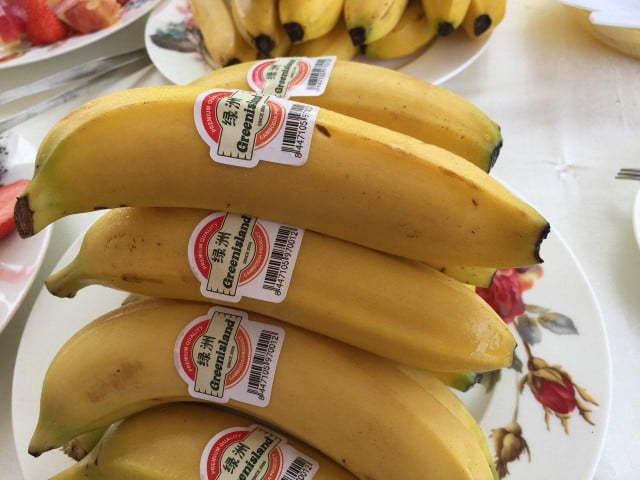 Thmey Thmey
May 9, 2019 9:46 AM
Phnom Penh--Cambodia began exporting 100 tons of fresh yellow bananas to China on Thursday with hope to increase export of the fruit up to 130,000 tons by the end of the year, the Ministry of Agriculture said.
Mr. Veng Sakhon, Minister of Agriculture, Forestry and Fisheries, on Thursday presided over the ceremony marking the first shipment of the yellow banana to China for the first time following an agreement inked by representatives of the two countries in 2018.
The agreement was part of Cambodia's effort to diversify its economy which relies heavily on export.
"Cambodia still has potential to increase the yellow banana production. The agriculture general department has forecasted that by 2030 Cambodia can produce up to 1 million tons of yellow bananas per year. We also need more investment and more buyers from China too," the minister said.
Mr. Sakhon added that, during the first quarter of this year, Cambodia has exported some 38,000 tons of yellow bananas to the overseas markets. "We hope Cambodia can export over 130,000 tons of yellow bananas to China by the end of this year," he said.
Ngin Chhay, the head of the General Directorate of Agriculture, said Cambodia has approximately 10,000 hectares for yellow banana plantations, which are mostly located in Kracheh and Ratanakiri provinces in northeastern Cambodia, and in Kampot province southwest of the country.
He added that 10 companies are currently investing in the banana production but only five of them have so far received permits to export the fruit to the Chinese market.

Related Articles