Cambodia's 7th General Election Kicks off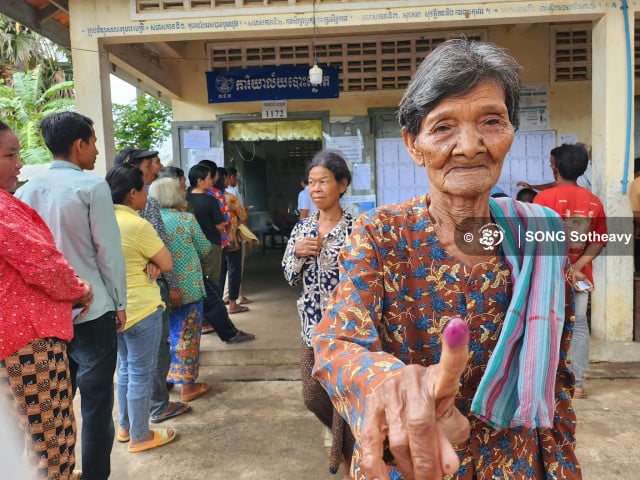 KANDAL, Cambodia, July 23 (Xinhua) -- The seventh general election kicked off in Cambodia on Sunday with a total of 18 political parties taking part in the race, a National Election Committee (NEC) spokesman said.
More than 9.7 million eligible voters are expected to cast their ballots in the election, which is held once every five years to elect the members of parliament for the 125-seat National Assembly.
"Polling began at 7:00 a.m. local time at all 23,789 polling stations across the country and is due to close at 3:00 p.m.," NEC member and spokesman Dim Sovannarom told Xinhua.
The preliminary results are expected to be announced on Sunday evening and Monday morning, as the official ones will be released on Aug. 9.
Active parties in the race are the ruling Cambodian People's Party (CPP) led by Prime Minister Hun Sen and the Funcinpec Party, headed by Prince Norodom Chakravuth.
Hun Sen voted at a polling station near his mansion in Kandal province, roughly 15 km south of capital Phnom Penh, whilst Prince Chakravuth cast his ballot in Phnom Penh.
In the last general election held in 2018, the CPP won all 125 seats in the National Assembly.
Related Articles