Cambodia's Business Potential to be Promoted at EuroCham Summit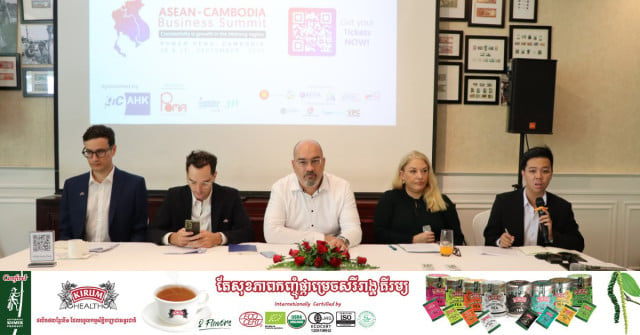 PHNOM PENH – Business potential and investment opportunities will be promoted among European and German investors at the Cambodia-ASEAN Business Summit, which will be held in Phnom Penh from Sept. 28 to 29.

At the summit, the local branch of the European Chamber of Commerce (EuroCham Cambodia) and the Delegation of German Industry and Commerce in Vietnam (AHK Vietnam) will sign a Memorandum of Understanding (MoU) to attract more German investors to Cambodia.

EuroCham Chairman Tassilo Brinzer said the summit will promote the potential of Phnom Penh city to foreign investors, as the MoU will provide support from German companies located in Vietnam, Laos, and Myanmar.

"EuroCham supports the government's goal to become a higher-middle-income country by 2030 and a high-income country by 2050," he said during a conference on Sept. 25.

Cristina Novio-Garcia, the program manager of trade, private sector, and energy of the European Union's delegation to Cambodia, said that the summit, along with the documents and surveys that will be released for the occasion, will help showcase Cambodia's potential for business.

"There will be panel discussions related to investments, and I hope the two-day summit will help introduce more opportunities for the participants," she said at the conference.

"Especially on the last day, we hope to give comments for policies reforming for the new government to accomplish the set goals," she added.

EuroCham Executive Director Martin Brisson said the summit will bring in 200 to 250 government senior members, EU officials, European and Mekong Region business representatives, and ASEAN secretariat officials altogether to discuss business opportunities and foreign direct investments within the Mekong region.

EuroCham will also present the 2024 White Book and 2023 Business Confidence Survey to allow the investors to learn more about the investment environment in Cambodia, Brisson said.

According to EuroCham Services Department Coordinator Matthew Pocock, the survey led to the establishment of 78 key recommendations to better operate companies in the country. he said the recommendations are made to be effective "because the study was conducted based on problems occurring in Cambodia."

The business survey also lists the different factors that hinder major companies who are investing in the Mekong region from investing in Cambodia, Pocock said.

According to EuroCham Chairman Tassilo Brinzer, over 250 European companies are implanted in Cambodia, in all sectors.
Related Articles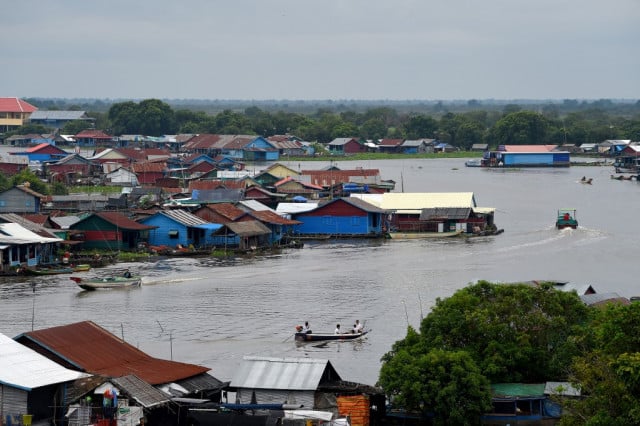 December 21, 2020 5:14 AM