Cambodia's Economic Growth in 2022 Will Largely Depend on Tourism, Experts Say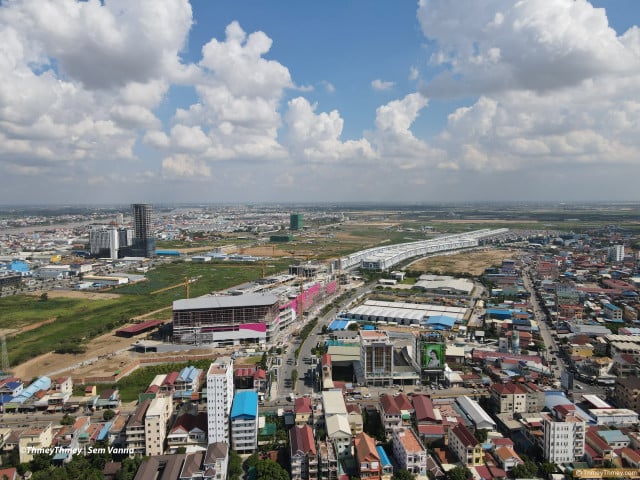 As other business sectors attempt to adapt to COVID-19-era's international markets
PHNOM PENH--Cambodia will mainly rely on the tourism industry to boost its economy in 2022 as the country is getting ready to welcome fully vaccinated tourists, experts say.
According to Ky Sereyvath, director of the Chinese Study Center and a researcher in economics at the Royal Academy of Cambodia, tourism will be the most important factor to achieve economic growth in line with the country's recovery plan.
The government's policy of creating tourism zones for fully vaccinated tourists is boosting recovery in the hotel and construction sectors in those zones, he said, as both international and domestic tourists spend money during their visits, he said.
"When tourists go to spend more money in Kampong Som [Sihanoukville], the influx of tourists is a flow of cash…which leads to an increase in revenues," he said.
In addition to tourism, retail stores as well as small and medium-size businesses will also be contributing factors for economic recovery, Sereyvath said. "When revenues increase, the real-estate market recovery will [enable] us to generate [national] income as people can make profits when they can do trade.
"This means that the chance of economic stagnation [may] be reduced," he added.
Chan Sophal, director of the Center for Policy Studies, also believes that tourism is a key factor to boosting the country's economy through 2022, following this year during which the COVID-19 pandemic has hit tourism along with other key sectors very hard.
However, in addition to tourism, economic recovery will also depend on the service, agriculture and industrial sectors, he said. "This year, other sectors are growing normally, but because tourism is declining, this has been pulling the other sectors down," Sophal said.
Hopes of economic rebound were raised when the Cambodian government on Oct. 26 announced it has been ready to welcome fully vaccinated tourists. This was followed by the government establishing vaccine tourism areas starting with Sihanoukville and Koh Rong Island in Preah Sihanouk Province, and the Dara Sakor tourist resort in Koh Kong province. Siem Reap Province where is located the Angkor Archeological Park will be added to the list of vaccine-tourism destinations in January 2022.
The country's business sector adapting to new trade realities
Speaking of economic recovery, Chan Sophal said that, in his opinion, the country's economic recovery in 2022 will not be affected by the European Union temporarily cutting Cambodia's preferential export tariffs Everything but Arms (EBA) in August 2021 due to concerns over human rights abuse in the country. Some investors have already adjusted and shifted their production in line with EBA, which still provides tax preferences for 80 percent of Cambodia's exports, he said.
"EBA has not had a big impact so far because it has still been possible for producers to produce something else," Sophal said. "There remains duty and quota free for 80 percent of the product, and so they produce anything that can benefit from these preferential tariffs. That's why it has a little impact."
In the meantime, there has been growth in trade volume between Cambodia and some countries as they have gradually reopened, said Chheng Kimlong, director of the Center for Governance and Democracy Innovation at the Asian Vision Institute. "There is increasing production for domestic supply and overseas markets for footwear, bicycle parts, spare parts and so on," he said.
Prime Minister Hun Sen has said that the Cambodian economy will grow by 2.6 percent in 2021 once the country fully reopens as of Nov. 1, with the growing domestic tourism sector being one of the main contributing factors to this growth.
According to the draft law on financial management for 2022, Cambodia's economy is expected to grow around 5.7 percent in 2022. And while the World Bank estimates that Cambodia's economy will grow by only 2.2 percent in 2021, the Asian Development Bank forecasts a growth rate 5.5 percent in 2022.
Related Articles