Chea Vichea Pain Lingers as Death Probe Stalls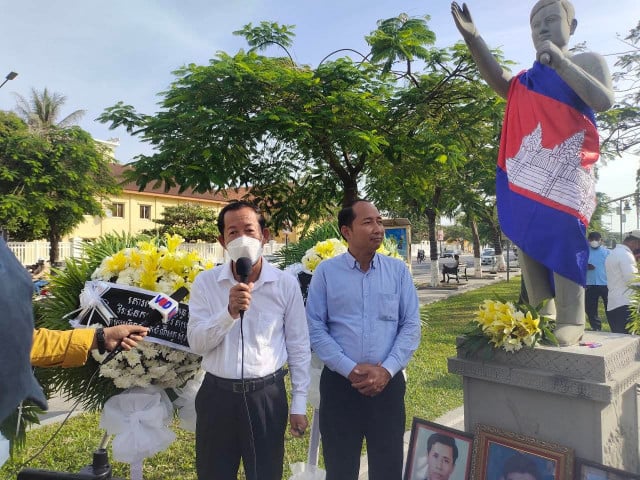 PHNOM PENH – The murder of Chea Vichea, the leader of the Free Trade Union Workers of the Kingdom of Cambodia (FTUWKC), remains a painful memory for his members, who still demand the government find the killer after 19 years of fruitless investigation.
Vichea was killed on Jan. 22 in 2004 in Phnom Penh.
Yang Sophorn, president of the Cambodian Alliance of Trade Union (CATU), said the date was sorrowful for her and for other unionists and workers.
"It's the day we cannot forget about the heroism of Chea Vichea," Sophorn told Cambodianess on Jan. 23.
"He was an important person to us in Cambodia, as he would always think about us and put our priority and rights first," she added.
Sophorn called on the government to find the real killer, adding that she did not want to hear the usual same statement about the investigation.
The case was dragging on longer and longer and unionists had become disappointed with the authorities.
"It's like they have left the case like that while the victim was such an important person to us, the unionists. I learned a lot from him. If it wasn't for him, I wouldn't have become who I am today."
Unionists believed that the killer would be found if the government had the will.
Sophorn said powerful and rich people get justice but poor people suffered from unfairness.
Men Nath, a former colleague of Chea Vichea and president of Norway-based Cambodian Watchdog Council, said, "We are still insisting the government and authorities continue investigations effectively to find the real criminal and relevant people to get punishment in according to the law," Nath said on his Facebook on Jan. 20.
Yeng, Virak, the Grassroots Democratic Party's president, said in a Facebook he remembered Chea Vichea and his Vichea's heroism and sacrifice for justice, especially for the rights and benefits of union workers.
"His death left us unforgettable pain, especially for his family and union workers as well as other activists who participated in the advocacy for social justice," Virak said.
The GDP president said, "Political rights and politicians' and activists' advocacy, including mine, are obviously still being limited and intimidated.
"However, we cannot go with the flow, which hinders our practice of rights in seeking social justice."
Two men were suspected of the assassination.
According to the Cambodian Center for Human Rights, both were sentenced to 20 years in prison without specific evidence being presented to the court.
The Supreme Court dropped the case in 2013 due to the lack of evidence after they had been in prison for about five years.
In September 2015, an inter-ministerial committee was formed to re-investigate the case but did not produce any more information.
Justice Ministry spokesperson Chin Malin could not be reached for comment on the progress of investigations.
Related Articles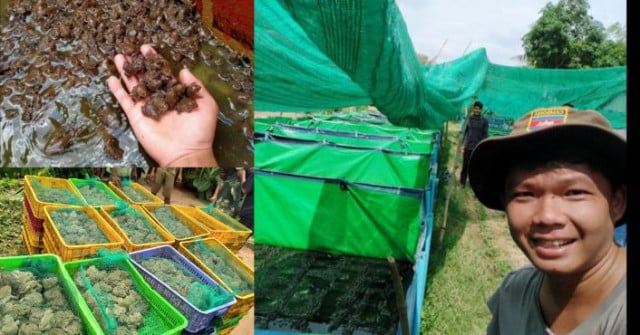 September 29, 2022 5:16 PM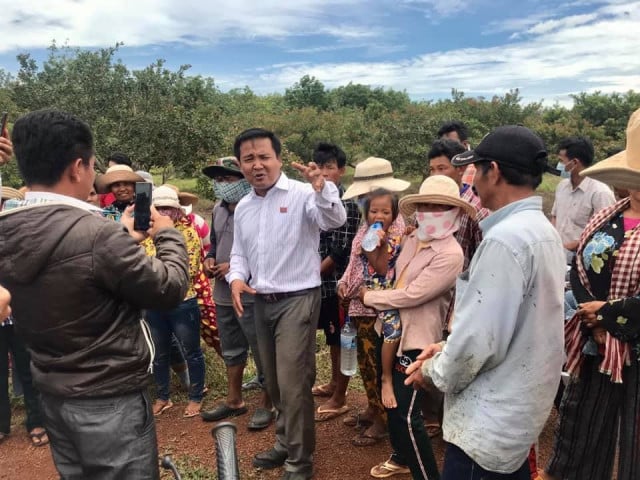 February 11, 2021 6:21 AM