Chinese Embassy Pledges More Vaccines as COVID-19 Cases Continue to Soar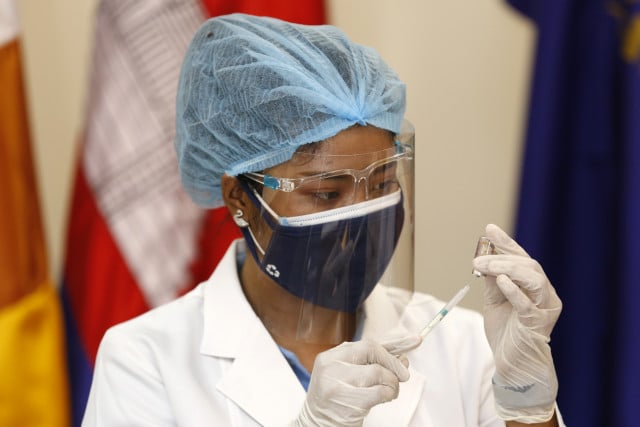 Phoung Vantha
April 13, 2021 4:10 AM
Less than 25 percent of those who have been vaccinated have received both doses as the death toll climbs to 33 and COVID-19 cases continue to rise across the country.
PHNOM PENH--Cambodian Health authorities on April 13 recorded 181 new cases of COVID-19, with 178 of them linked to the Feb. 20 community outbreak. The three imported cases included one Cambodian worker returning from Thailand.
A further three Cambodians have died of COVID-19, according to the Ministry of Health. A 79-year-old woman, a 59-year-old woman and a 57-year-old man all lost their lives on April 12, reportedly due to severe lung damage associated with the virus.
Phnom Penh was again the worst-affected in terms of new cases, with 140 new infections reported on April 13.
Next was Svay Rieng Province which saw 14 new cases, then Preah Sihanouk Province which found eight, followed by six in Prey Veng Province, four in Siem Reap Provincce and three in Kandal Province.
Kratie, Preah Vihear, Takeo provinces reported one new case each.
Arriving on March 30, a 9-year-old Cambodian girl flew from the US to Cambodia, while a 33-year-old Cambodian man flew from India to Cambodia—both have now tested positive for COVID-19.
The third imported case involved a 50-year-old Cambodian woman. The Kampot Province resident returned to Cambodia from Thailand where she had been working on April 11 and has since tested positive for the virus.
Now 52 days have passed since the latest community outbreak began and as of April 13, there are 2,406 patients seeking treatment for COVID-19, 33 people have died and the total number of recorded cases in Cambodia stands at 4,696.
However, a further 40 people have reportedly been discharged from hospital, according to the Health Ministry.
On top of this, the Chinese Embassy in Phnom Penh announced today that a further 400,000 doses of Sinopharm—one of the Chinese-made COVID-19 vaccines—would arrive in Cambodia by the end of April.
The vaccination drive in Cambodia looks to fall short of Prime Minister Hun Sen's desired 1 million vaccinations a month, but so far—since Feb. 10—a total of 1,099,811 people have received vaccines. Of this total, 249,013 are military personnel whereas 850,798 are civilians who volunteered for vaccination, but this is only includes those who have had their first dose.
Less than 25 percent of those who have been vaccinated have received both doses. The number of people who are fully vaccinated against COVID-19 currently stands at 127,873 military personnel and 143,902 civilians, according to the Ministry of Health.
Related Articles
September 22, 2020 10:32 AM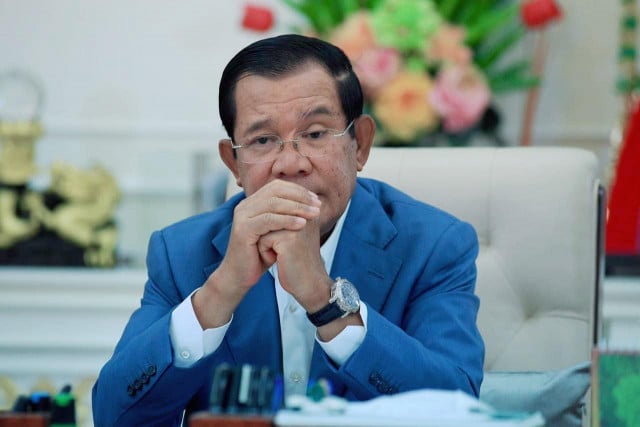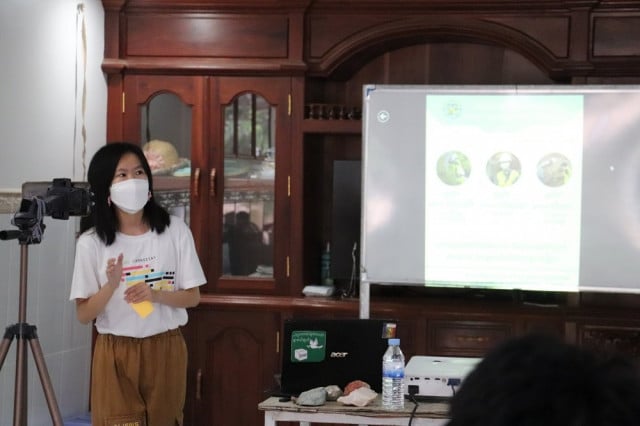 December 14, 2021 10:11 AM