Chinese-invested Airport in Cambodia's Tourist Hub to Commence Operations in October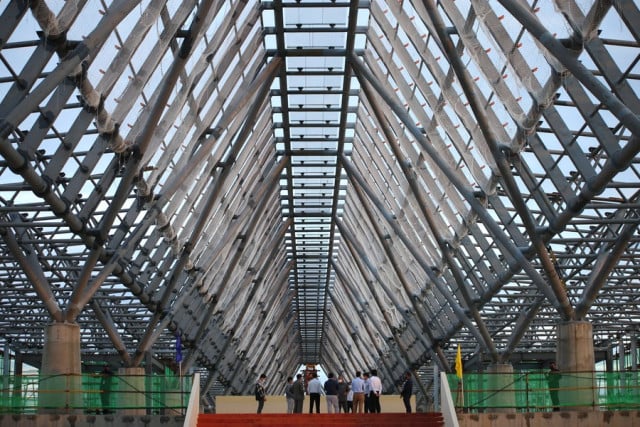 PHNOM PENH -- Chinese-invested Siem Reap Angkor International Airport in northwest Cambodia's Siem Reap province will commence operations in October, said a statement from the State Secretariat of Civil Aviation on Thursday.
The airport "is scheduled to open for operations from Oct. 16, 2023 onwards", the statement said.
It added that the airport has received the official code from the International Air Transport Association (IATA Code) as SAI and from the International Civil Aviation Organization (ICAO Code) as VDSA.
The Siem Reap Angkor International Airport will organize and operate a number of non-commercial and non-profitable test flights from Oct. 5 to Oct. 15, the statement said.
All commercial flights of air passengers and cargo that are being operated at the current Siem Reap International Airport will be transferred entirely to the Siem Reap Angkor International Airport from Oct. 16, it added.
The Siem Reap Angkor International Airport has been invested by the Angkor International Airport Investment (Cambodia) Co., Ltd., an affiliate of China's Yunnan Investment Holdings Ltd.
Covering a parcel of 700 hectares, the airport is located in the Sotr Nikum district, about 40 km from the UNESCO-listed Angkor Archaeological Park and 50 km from Siem Reap provincial town.
Work on the project began in March 2020.
Tekreth Samrach, secretary of state at the Council of Ministers and chairman of the Steering Committee for the Construction of the Siem Reap Angkor International Airport, said the airport is a 4E-level international airport with a 3,600-meter runway that can accommodate the landing of all kinds of aircraft.
"It's another new achievement that will not only importantly contribute to the development of Cambodia's tourism and economy, but also directly benefit people living around the area," he said.
Related Articles