COVID-19: 53 New Cases Detected Associated with the Latest Community Cluster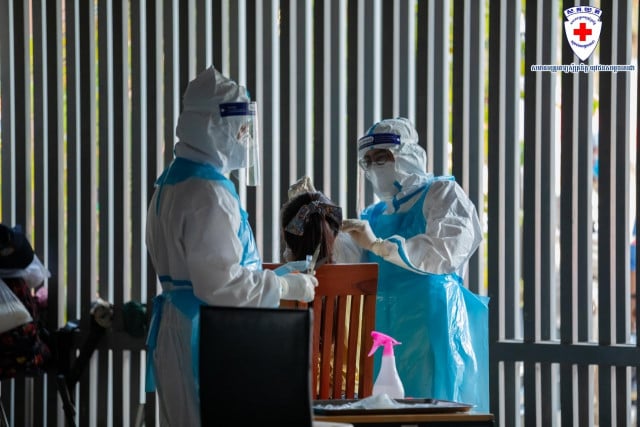 Sao Phal Niseiy
March 20, 2021 6:24 AM
Two deaths linked to the coronavirus are also reported in the country
PHNOM PENH--The Cambodian authorities on March 20 reported 53 new cases of COVID-19 linked to the February 20 community spread plus one case involving a person arriving from abroad.
"There are 54 new positive cases detected," Or Vandine, Ministry of Health spokesperson, said in a press statement.
The patients who were related to the community outbreak consist of 32 Cambodians, Chinese 20 and one Vietnamese, she said.
Among those in Phnom Penh, the statement read, three patients are being treated at the National Center for Tuberculosis and Leprosy Control (CENAT), five patients at the Chak Angre Health Center, 19 at the Great Duke Hotel that has been converted into a hospital. One patient is at the Preah Sihanouk Provincial Referral Hospital in Preah Sihanouk Province and 23 patients at the Chey Chumneas Referral Hospital in Kandal Province. The treatment location for the last two patients will be released later, Vandine said.
The person who tested positive for COVID-19 upon arrival to the country is a 40-year-old Singaporean woman who came to Cambodia on March 17, she said. The patient has been placed under treatment at the Great Duke Hotel.
The latest cases have brought the number of cases related to the outbreak to 1,115.
Meanwhile, 18 patients who contracted COVID-19 during this outbreak have fully recovered and been released from care after testing negative twice for the coronavirus. Most of them are Chinese nationals.
Official death toll reaches three
On March 19, the health authorities reported that two patients had succumbed to the coronavirus.
One patient was the wife of singer Hour Lavy. the 62-year-old woman died at the Khmer-Soviet Friendship Hospital in Phnom Penh following her admission on March 17. She was first treated at the National Center for Tuberculosis and Leprosy Control but, due to the fact that she was suffering from diabetes, high blood pressure and level 1 obesity, she had been transferred to the Khmer-Soviet hospital.
The second patient is a 46-year-old man. A police officer at the General Commissariat of National Police, he had severe lung damage. The Ministry of Health, however, did not provide any detail as to whether the deceased had underlying conditions, which made him more vulnerable to severe illness such as the coronavirus.

This brings to three the number of deaths attributed to COVID-19 in the country. The first death registered on March 11 involved a 50-year-old Cambodian man.

Two other COVID-19 patients passed away but doctors explain that this had been due to heart attacks.

As of March 20, Cambodia has recorded a total of 1,632 COVID-19 cases since the start of the pandemic in the country in early 2020. Among them, 935 patients have made a full recovery and three patients have succumbed to the disease.
Related Articles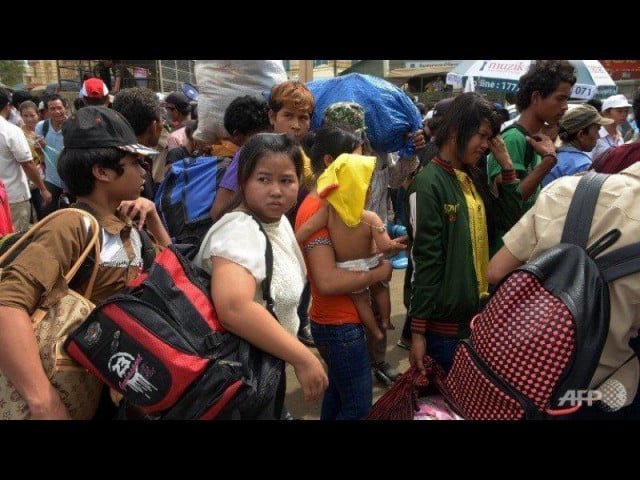 February 27, 2020 10:43 AM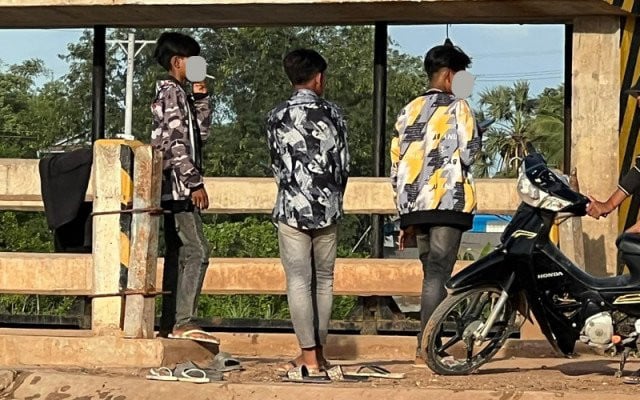 February 16, 2023 9:00 PM