COVID Claims the Lives of Five More People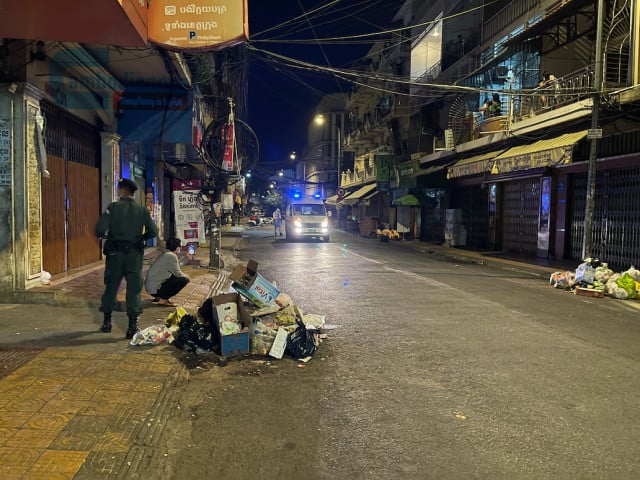 Phoung Vantha
April 22, 2021 9:04 AM
Phnom Penh bears the brunt of new infections
PHNOM PENH--Five more people have died of COVID-19 and another 446 locally transmitted cases have been identified, the Ministry of Health reported on Thursday.
The death toll rose to 59 after an 81-year-old Cambodian woman succumbed to COVID-19 in Kandal Referral Hospital, along with two 54-year-old women, an 83-year-old woman and a 55-year-old Cambodian man, who all died in Phnom Penh.
Most of the new cases, 331 of them, were in Phnom Penh. Preah Sihanouk had 82, Kandal 21, Takeo five and Kampong Speu two.
Banteay Meanchey, Kampong Thom and Prey Veng provinces reported one in each.
According to the Health Ministry, 2,727 people still do not have places in hospital or medical facilities, despite having tested positive.
However, as demand for beds increased, authorities reported on Thursday that another 130 people have been discharged from care after testing negative.
The leaves the number of active cases at 5,204, though Cambodia's total since records began stands at 8,193, of whom 2,924 have recovered.
Related Articles