Deadline Looms for Untaxed Vehicles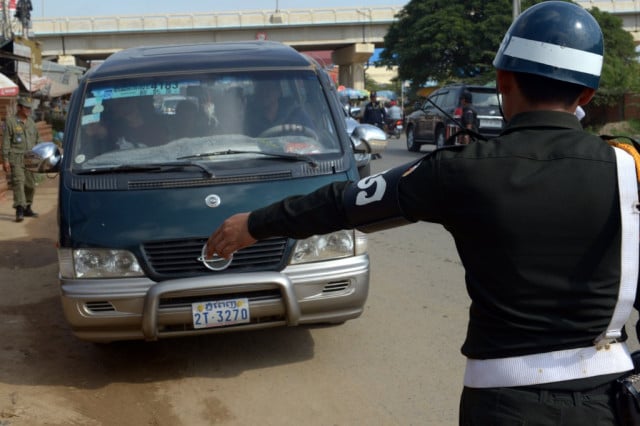 PHNOM PENH – About 4,000 right-hand drive vehicles remain on the roads just days before an Oct. 8 deadline for unpaid taxes to be paid.
Taxes had been paid on just 5,976 out of about 10,000 of the vehicles, director-general of customs and excise Kun Nhem said.
He would ask the government to postpone the implementation of the law on tax collection on the vehicles, which had been imported duty-free.
"I will discuss with them later how long it can be put off," Kun Nhem said at a conference on Oct. 5 on the results of tax collection on duty-free vehicles.
The remaining duty-free right-hand drive vehicles were mostly for sand, gravel and stone trucking businesses, Nhem said.
The government decided to collect tax on all duty-free vehicles in the country, including vehicles licensed from September 2021 to June 2022. The deadline for payment has been extended once to Oct. 8.
Kun Nhem said the department collected $2.02 billion in tax revenue, equivalent to 78.61% of the national budget law, in the first nine months. In 2021, it collected nearly $2.3 billion, down 5.1 percent on 2020.
In 2020, it collected on 83.5% of the national budget whereas 97% was collected due to the pandemic in 2021.
The Law on Financial Management of 2022 determined a collection of approximately $7.4 billion from taxes, contributions, value-added tax, capital taxes and other revenues.


This story was originally written in Khmer and was translated for Cambodianess by Meng Seavmey.
Related Articles