Dolphin Death Brings Year's Toll to Four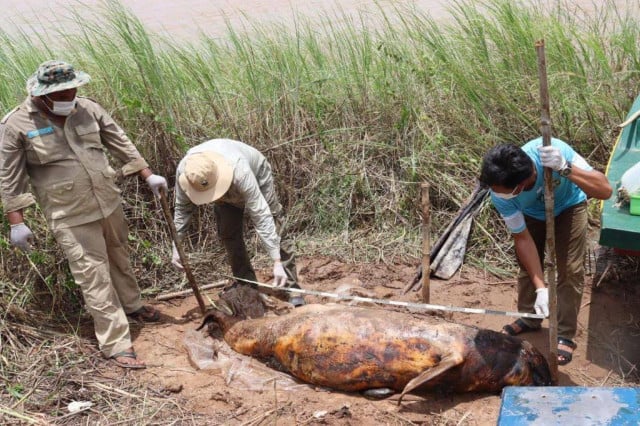 September 14, 2023 2:49 PM
PHNOM PENH– A Mekong River Irrawaddy dolphin was found dead in Kampong Cham province on Sept. 12, the fourth this year. The body was rotten and the animal is believed to have died due to old age.
Ouk Narin, head of the provincial fisheries administration, said the creature was 27 years old, weighed 105 kilograms and was 2.10 meters long. It was believed to have been dead for about five days when it was found in Srey Santhor district's Russey Srok commune.
The provincial fisheries administration and World Wildlife Fund-Cambodia inspected the body. The dolphin left its habitat and was carried by the flowing water to the province.
"The corpse was swollen, had a foul odor, and​ its skin was peeled off," Narin said.
Another dolphin died in March, one in June and a third in August. So far this year, seven baby dolphins have been identified in February, April, June, July, August and September.
Ninety dolphins lived in the 180-kilometer protected areas in the Mekong River in Kratie and Stung Treng provinces as of 2022, the Ministry of Agriculture, Forestry and Fisheries (MAFF) said.
More than 70 percent of the Mekong dolphin population are more than 20 years old, making them incapable of breeding. Irrawaddy dolphins have a life expectancy of 27 to 30 years.
According to WWF, 11 dolphins perished in 2022, increasing the three-year total of dolphin deaths to 29. A new dolphin population tally is to be carried out by October 2023 by WWF and the MAFF's Fisheries Administration.
Related Articles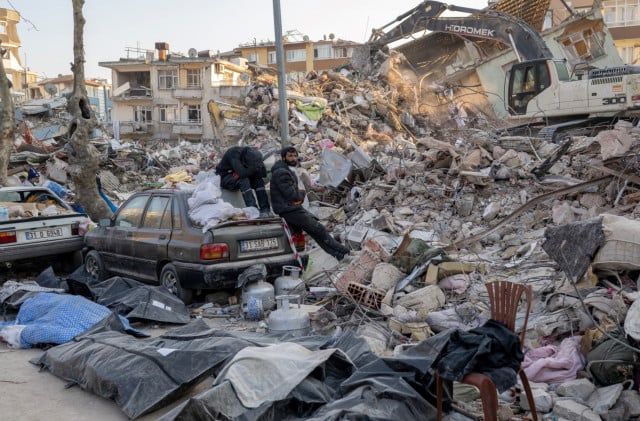 February 14, 2023 9:43 AM