EuroCham: Communication Key for Businesses to Survive Pandemic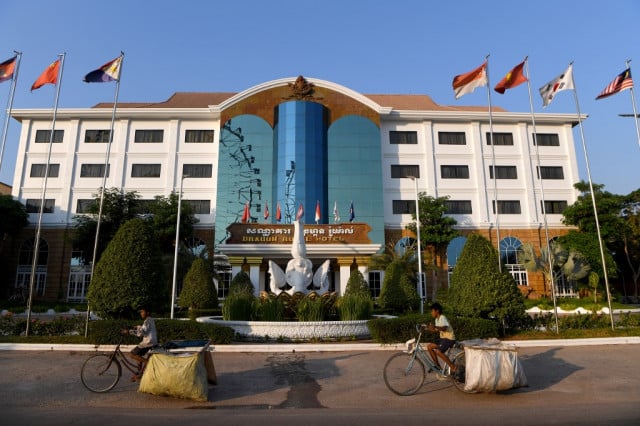 Jazmyn Himel
May 20, 2020 1:56 AM
With the global economy contracting and great uncertainty surrounding the pandemic, businesses must be clear and consistent in their communications.
PHNOM PENH--Despite never truly going into lockdown as other cities across the globe have, the streets of Phnom Penh have gradually taken on a hustle and bustle reminiscent of the pre-pandemic era. However, the growing ebbs and flows of traffic belie a cautious return to something approaching normality.
Cambodia discharged its final patient suffering from Coronavirus Disease 2019 (COVID-19) on May 16, marking the end of the first wave and—as of May 19—having recorded no fatalities related the virus. There remains a great deal of uncertainty looming over businesses, in spite of the apparent success in curbing the spread of the virus. The prospects of operating in the 'new normal' varies for each business in each sector, but the challenges posed by the COVID-19 disruption are vast and wide-reaching.
Seeking to address this, the European Chamber of Commerce in Cambodia (EuroCham) held a conference on May 13, where the value of communication was stressed as a key determining factor in the survival of businesses.
Nancy McCarthy, Chief Strategy Officer of MangoTango—a digital marketing company based in Phnom Penh—noted that acknowledging the pandemic is the first step.
"[I]f you're not talking about it you're kind of missing the big picture. You have to address it," McCarthy said during the conference, which was held online.
"Every company is now in the business of promoting public health… you have to be thinking about your employees, how to keep them safe," she said, noting that harm reduction strategies have already been seen across the private sector; from contactless deliveries to plastic screens between shop counters to protect cashiers.
According to McCarthy, responding to customer concerns and reassuring customers are especially vital.
Based on the Kübler Ross Change Curve, which outlines the emotional stages individuals experience when going through change, Cambodia is currently in the experiment/decision stage according to McCarthy. This, she said, was after having passed though the stages of denial, frustration and depression.
Knowing which stage of this emotional curve your customer is in will be crucial for a company's communication, she warned, adding that Cambodia is not yet at the point of integration where consumers and businesses alike have fully adjusted to the 'new normal.'
In addition to learning how to communicate through more digital platforms, companies should start to think of how they can bring a new sense of the new world to whatever business they're engaged in, McCarthy explained.
Although the current situation is undoubtedly dismal for businesses globally; the World Bank projects meagre growth figures Cambodia in 2020, ranging from 1 to 2.5 percent—although the International Monetary Fund predicts the global economy will contract by 3 percent this year, so Cambodia's prospects are not yet as bad as others. This, potentially, poses an opportunity.
McCarthy stated that now is the time to find new customers due to changing behaviors detected in MangoTango surveys.
"We're finding that some of the old and trusted brands are reappearing as being very valued and also new products, people are trying new products and saying that in the future they will stick with new products," her survey had revealed.
"It is important for businesses and brands to think about how to take advantage of this crisis, how to take advantage of changing consumer behaviors and needs," she suggested.
Related Articles
February 19, 2021 11:52 AM