Experts Fear Swine Flu from Illegal Pig Imports
Ban fails to stop cross-border trade
PHNOM PENH--Animal trafficking experts are worried about African swine fever entering the community amid illegal pig imports from neighboring countries.
Cambodia cracked down on more than 60 cases last year, mostly involving imports from Thailand and Vietnam.
The Agriculture Ministry banned pig imports from neighboring countries in November.
Hun Sarath, leader of the Animal Trafficking Intervention Task Force, said illegal importation of pigs from neighboring countries continues, especially from Thailand and Vietnam. However, animal crime prevention teams and border authorities have tightened controls to prevent the spread of African swine fever into the country.
"Illegal imports are still rampant," he said. "At present, at most 10 to 15 percent of pigs are imported but only on a small scale. In the past, there were large trucks illegally delivering pigs."
Sarath said the illegal imports or those without a clear source increased the risk of infectious diseases spreading to domestic pigs and affecting the market price of pigs.
Sap Srey Pov, a farmer in Udom Sorya commune in Takeo province, lost about $500,000 due to the death of nearly 600 pigs. She said the deaths in a short period meant they were likely to have contracted African swine fever despite being vaccinated.
"All the pigs had been sick, and we were trying our best to treat them but failed," she said. "I do not know for sure what disease the pigs had, but veterinarians say it is African swine fever. Pigs died one by one, both sow and piglet. A hundred and sixty sows would have given birth in January. In less than a month, all of the pigs died."
Srey Pov said this was the first time that she had experienced such a bad situation since 2019.
"I think I lost no less than $ 500,000 as we spent almost $80,000 on a pen. The cost of buying 164 pigs is about $100,000 and the monthly cost of feed is between $5,000 and $7,000, plus the cost of labor," Srey Pov said.
She had seen that most local pig farmers faced market problems. They were prone to having their pigs contracting diseases because they did not have enough information from the ministries or institutions.
"I would like to ask the relevant ministries to pay attention to some points and help reduce the risk of the people who have problems with no market and the swine diseases," she said.
"The ministry should predict in advance what diseases will occur this month or this year so that the information can be shared with our people beforehand."
Srun Pov, president of the Cambodia Livestock Raisers Association, said that the ban on the import of pigs from neighboring countries, especially Vietnam, has not been properly implemented as some traders can still smuggle pigs through the waterways and other corridors.
He said those actions could put Cambodia at risk of spreading African swine fever if it is not prevented in time.
"I have sent the letter to provinces near Thailand and Vietnam, asking the authorities to prevent the smugglers, not the legal traders, from entering the country," he said.
"The import of pork and live pigs must be prevented. If not, it will make our country worse."
Agriculture Minister Veng Sakhon said on Jan. 4 that African swine fever has spread in the community and thousands of pigs have died in recent months.
"Most of the pigs die because of African swine fever as pigs in our neighboring countries like Thailand and Vietnam were infected in the past," he said.
Sakhon said the new and safe way to raise pigs is in a closed or biosafe area but some farmers raise pigs on a family basis, while some imported pork from outside, which can also be a source of infection.
African swine fever is rampant in Thailand and Vietnam as demand for pork in both countries increases. Srun Pov said that in the next two or three months, Cambodia may face a shortage of pork to supply markets like Thailand and Vietnam in two-way trade if farmers stop raising pigs.
"For 20 years, Cambodia has been importing pigs from Thailand and Vietnam. What if those two countries have an outbreak of disease, what can we hope for?" he said. "If we dare to bring frozen meat in, it will bring disease to the country, which will affect the people, especially the farmers."
Cambodia consumes between 8,000 and 9,000 pigs every day, which may soon no longer happen but Pov called on his fellow pig farmers to continue their work.
Related Articles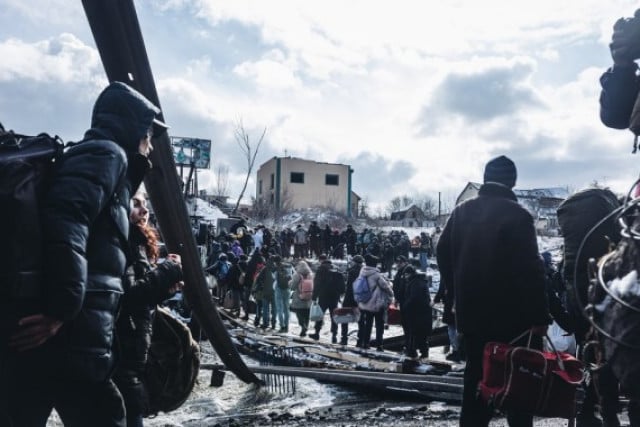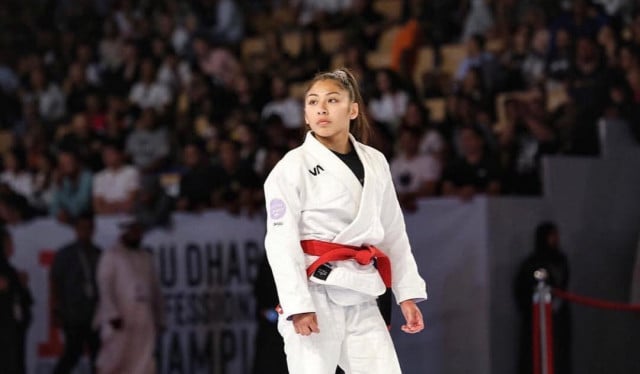 December 9, 2019 12:55 PM