Farmer Finds Joy in Land Donation for School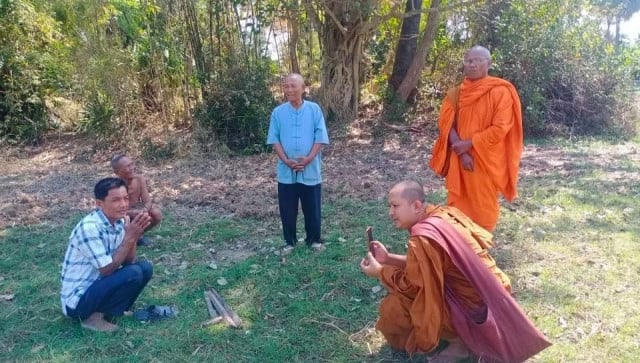 Sao Phal Niseiy
February 17, 2021 10:30 AM
Phany's family also hopes the children who will benefit from their donation will have a bright future as they accumulate knowledge after the new school is built.

SIEM REAP--Chhoun Phany can hardly contain his happiness. "Nothing is comparable. It's more exciting than finding a jar full of gold," he says.

"We can help our society and also help our children. I am so elated that I cried and couldn't sleep at night," says Phany, who recently donated a 3,000 square meter plot of land to build a school for local children.

As a head of a farming family in Pouk district in Siem Reap province, Phany, 55, wants to give the land to build a new primary school in Kom Phem village for Kok Kpous pagoda.

As Phany is not used to speaking on the phone, Cambodianess spoke to his wife, Chea Kimhann, about the donation.

Kimhann said her husband's decision to offer the land was because he wanted to do good deeds as a Buddhist and because he had gone through a lot of hardship.

"My husband and I used to have a very difficult life when we were young," she said. "We have been farming and we have saved money to buy some land. My husband talked to me about being over 50 and not knowing what kind of good deed he should do."
"My husband kept on thinking. Then, he found out that the Kok Kpous primary school doesn't have a proper location yet, and he therefore wanted to donate the land near the pagoda to build the school because it lacked proper classrooms," Kimhann said, adding that she didn't object to her husband's wish.
The lack of proper classrooms for local children was also a big motivation for her and her husband to provide the land for the school.
"My husband also has a lot of compassion for those children who have not had proper classrooms to study in. The current school, which was built long ago, has only five classrooms, but they need seven to accommodate all the students.
"Some of them have to study at monasteries," Kimhann said.
She noticed that students lose good opportunities to get support from other donors, especially Christian non-governmental organizations, when the school operates from the pagoda.
Kok Kpous primary school was founded with financial support from the royal government of Cambodia in 1996 on the pagoda land, Kok Kpous pagoda chief venerable Pov Chendara said
He said expansion or construction of more buildings or playgrounds in response to the needs of students was not possible because there was no specific and proper land ownership for the school.
Venerable Chendara said, "Because of these issues, I initiated a plan to buy new a plot of land somewhere nearby at a reasonable price, and then the school could be relocated. However, most of the land here is very pricy.
"When I heard that there was a donor who wanted to donate land to us, I was indescribably excited and flabbergasted." The gifted land is just one kilometer away from the pagoda.
For venerable Chendra, Phany's donation represents tremendous dedication. It not only helps relieve the financial burden on him but also is a vital investment in education and a generation of new human capital in the rural area.
And because a place has been agreed for the school relocation, another generous family in Siem Reap city has promised to build the single-story school with 10 classrooms. Construction will start soon and local children will see the benefits in the near future.
"If those young kids have bright future, our merit won't fade away"
Asked if her family had any regrets about the land donation, Kimhann said without hesitation there was no reason for regret because the couple bought the land with money from their own sweat and blood.
"The land we gave away is not that big although there was a good deal offered," she said.
"But we didn't regret doing so. Money we can earn gradually afterwards but doing good deeds is not that easy. We have seen deprived children who walk a long way to school, and school they study at has broken walls.
"And more importantly, the school itself doesn't receive donations from outsiders.
"Frankly speaking, I don't have much money. I only have some land for farming. But the land I donated had been acquired purely through our sweat and blood. If this land was inherited from our parents, we would not have dared to make this decision."
Kimhann said she and her husband hoped that the children who will benefit from their donation will have a bright future as they accumulate knowledge after the new school is built.
"If they have a bright future, our good deed won't vanish."
Praising the land donation by Phany's family, venerable Chendara also wished to see more Cambodians doing generous acts and contributing parts of their wealth to helping society based on their capacity.
"For me as a Khmer, contributing back either big or small to helping our society is a motivation. If we can help people in other places who are facing difficulties, it is even better. For our compatriots who are wealthy, if they are able to help our society and our children, they should do so."
Related Articles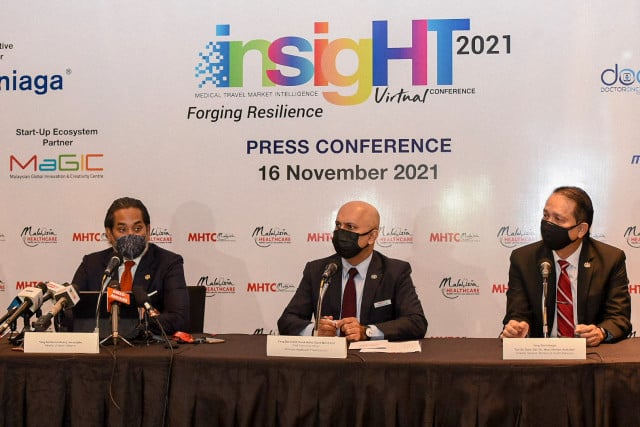 November 17, 2021 4:58 PM