Food Delivery "Muuve" Helps Boost Economy Amid COVID-19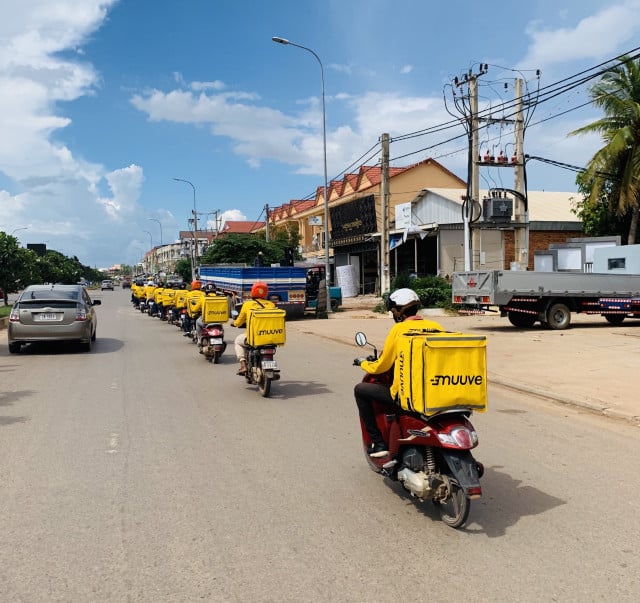 Local start-up provides income for drivers and vendors
PHNOM PENH--Leading local food delivery service "Muuve" has spoken of its involvement in supporting the local economy as this month marks its third anniversary.
CEO Panh Phanith said, most importantly, it is proud of its contribution to the local economy through job creation during the COVID-19 pandemic.
"Since the early days, we pride ourselves for being the first to introduce a light asset model that provides local motorcycle taxis, university students, and freelancers with job opportunities," Phanith said.
This not only helps support their livelihood but also allows them to earn extra income, which is critical during the pandemic.


He said Muuve also has provided consistent support to local vendors, whose businesses have been affected by the community outbreak and who faced the loss of income.
"Our company provides a platform for local vendors to further increase their profits, especially in this hard time when dining at home is a new norm," he explained.
Phanith pointed out some challenges the company faced, including restrictions on delivery services, specifically during the lockdown period, and fewer delivery partners.
Founded in September 2018, by Cambodian entrepreneurs, Muuve has become one of the most prominent food ordering and delivery service platforms in Cambodia with more than 100,000 users. In response to growing demand, it has expanded its services beyond Phnom Penh, specifically to Siem Reap province in July 2020.
Asked what makes Muuve stand out among other competitors, Phanith said there were several things, including the Cambodian-developed app that enables precise location identification.
"Muuve uses geolocation which allows our driving partners to locate the address of our customers more accurately," he said.


Phanith said there was a bigger selection of street food in the Muuve app than on other platforms. "This is indicating that we are supporting more local vendors in local markets in addition to supporting the big brands in the country," he said.
Another key point was that all drivers have been vaccinated against COVID-19 and adhere strictly to public health measures to ensure the safety of customers.
In the future, Phanith said Muuve has the ambition to scale up the provision of high-quality service in the food delivery sector while integrating into the fast-growing e-commerce market.
"We are determined to develop and expand the operation. Also, we are hoping to move into e-commerce, tapping the least tech-savvy segment from offline to online," he said.
Related Articles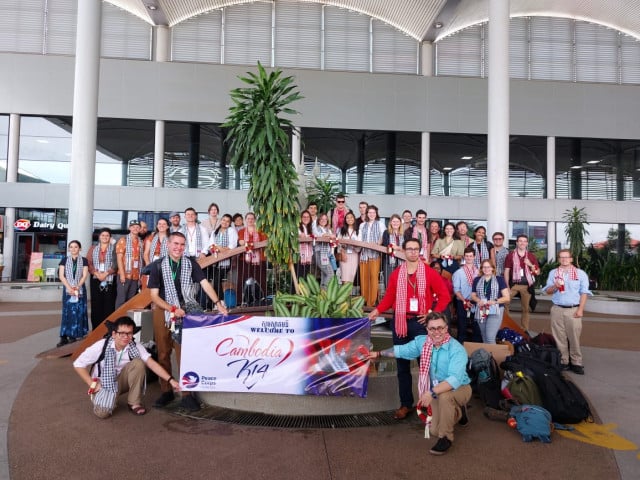 November 22, 2019 8:38 AM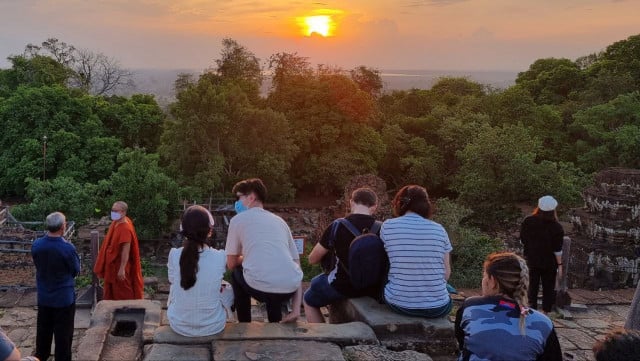 September 11, 2022 2:00 PM