GoldFX Creditors Question Company Link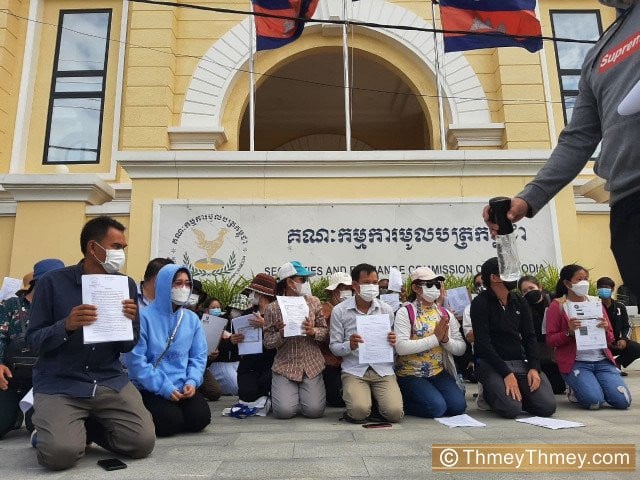 Investigators probe related investment firm
PHNOM PENH--More than 100 customers and investors fighting to get their money back from the failed GoldFX Investment Company gathered again in front of the Securities and Exchange Commission of Cambodia (SECC) on November 10 demanding to know why it is investigating another company titled GFX International.
The investigation was launched after a customer complained about an investment with GoldFX Investment, but it was reported that GFX International was involved in the $30 million loss.
The group gathered at the SECC represented another 284 customers.
Kheum Sorphon, 38, said he invested only in GoldFX Investment, so he only filed a lawsuit against the company. He never knew about GFX International.
"But in the regulator's latest press release on Nov. 4, the regulator says it prepared a lawsuit against another company I never knew about," he said.
Sorphon said the victims had decided they would accept at least 70 percent of their principal, while the company wanted to settle for only 30 percent.
GoldFX Investment has yet to provide any response about the matter to customers.
"We went to the company on Nov. 3, but unfortunately the company headquarters was closed," Sorphon said. They waited for three hours to meet the company for out-of-court mediation.
"There has not been any solution yet, so we came to the regulator."
Na Nich, who invested $65,000 with GoldFX Investment, said the Cambodian regulator, the legal entity responsible for the forex investment sector, had never called on the customers and the company to meet each other.
"It's been eight months so far. We have not been summoned for any negotiation. I invested my money with GoldFX Investment, and the certificate was issued by GoldFX Investment," she said.
"It has nothing to do with GFX International. I don't know that company."
Another investor of GoldFX Investment, who declined to be named, said some victims took a loan from a bank while others sold their land to invest with the company.
He said it was unacceptable for GoldFX Investment to pay only 30 percent of the principal.
"That money was from the efforts of all victims. It is not easy to earn," he said.
"When we lost the money from our account, the company was irresponsible and wanted us to take that 30 percent.
"Is it acceptable to take 30 percent when we invested 100 percent?"
GoldFX Investment is registered as a financial investment company in Cambodia and regulated by the SECC. The company was suspended this year after its foreign managing director embezzled about $30 million.
SECC director-general Sou Socheat has yet to provide any explanation for the problem.
The SECC announced the investigation into GoldFX Investment and GFX International in August.
It said last week that the regulator's judicial police were investigating further into GFX International.
GFX International was reported to have operated the company without a legal license and is involved in its customers' lawsuits.
In April, GFX Investment filed a lawsuit at the Phnom Penh Municipal Court against GFX International which was at the same location and which used its trademark.
According to a GFX Investment announcement, the lawsuit said GFX International operated illegally and was not covered by the business activity or license of GoldFX Investment.
Related Articles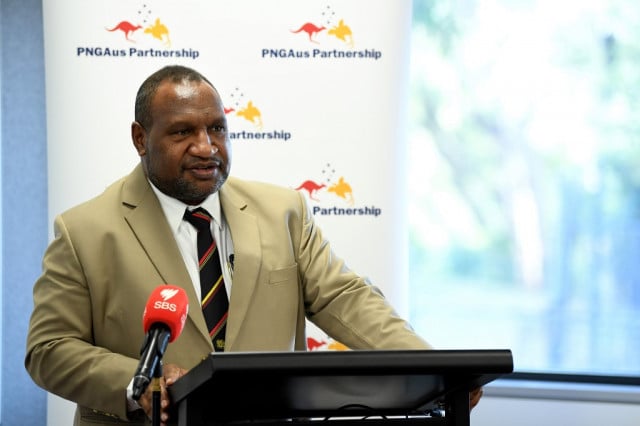 November 24, 2019 5:34 AM
September 20, 2020 10:30 AM