Grade 9 Exams Go Ahead Despite Spike in Locally Transmitted COVID-19 Cases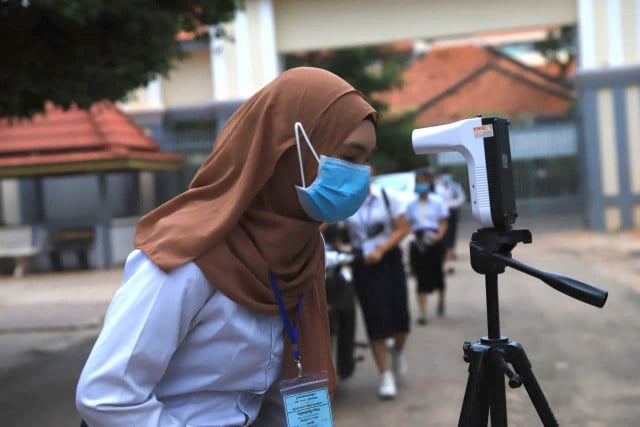 Sao Sokeng
November 30, 2020 5:17 AM
As schools around the country close, Grade 9 students continue to sit exams as scheduled so as to avoid further disruption to the academic year.
PHNOM PENH--Cambodia on Monday (Nov. 30) went ahead as planned with Grade 9 diploma exams for public schools in spite of a surge of locally transmitted cases of COVID-19.
Nationwide, there are more than 158,000 candidates—including 85,131 girls—taking the Grade 9 exam this year across 1,729 exam centers, according to the Ministry of Education, Youth and Sport.
"The diploma exam process has been going smoothly in all public institutions in 25 provinces and municipalities as planned without any substantial problems or unforeseen circumstances," said Ros Soveacha, a spokesperson for the Ministry of Education.
He added that all stakeholders, especially students, have rigorously taken preventive health measures in accordance with the Ministry of Health's instructions.


The diploma exam is being held amid a surge in local transmission of the COVID-19 cases with 14 cases so far having been detected and 3,332 people being tested for the virus as of Nov. 30, according to Health Ministry spokesperson Or Vandine.
Community transmission in Cambodia was confirmed after a 56-year-old woman, who has no travel record outside the country, tested positive for the virus. The health officials could not explain from where she got the virus.
The other patients include the woman's husband, who is director general of the General Department of Prisons at the Ministry of Interior, her family members as well as people who had direct and indirect contacts with the patients.
As an effort to prevent a community outbreak, on Nov. 29 Minister of Education Hang Chuon Naron announced the end of the academic year 2019-2020 for public schools, except for the Grade 9 and Grade 12 students who are scheduled to sit national exams.
In the meantime, Naron also ordered the closure of private schools for two weeks while instructing the Grade 12 students to move to online studies.
As of Nov. 30, the total number of the cases reached 323 nationwide, with 301 patients having recovered from the disease and 22 under care.
Related Articles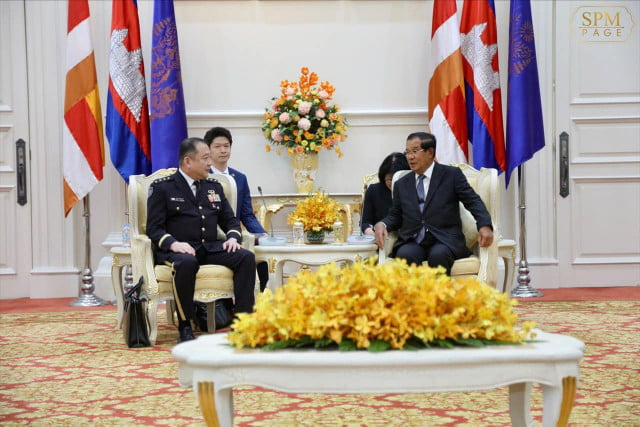 February 28, 2020 7:45 AM