Hot Weather Blamed as 20 Students Faint in Banteay Meanchey High School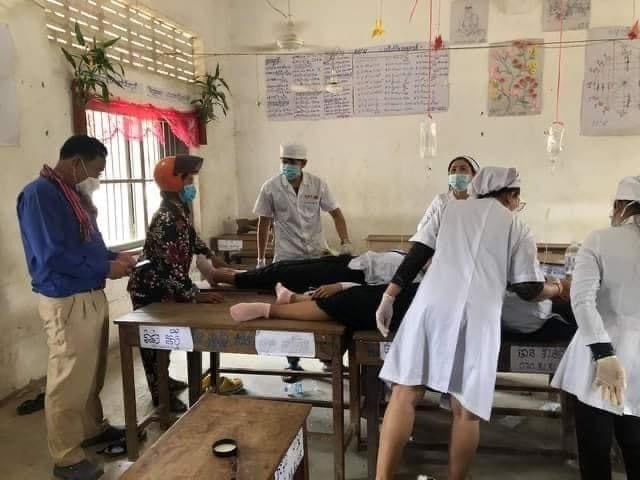 Sao Sokeng
March 17, 2021 9:56 AM
Local authorities have blamed heat exhaustion for the collapse of 20 students at Phnom Thom High School in Banteay Meanchey Province.
PHNOM PENH--At least 20 students at a high school in Banteay Meanchey Province fainted due to heat, a local official said.
Mongkul Borei District Governor Rath Dasinang confirmed that on the morning of March 17, some 20 students at Phnom Thom High School collapsed while studying.
"As I went to the place and met with the teachers and the school principal, [they fainted] around 9 a.m. or 10 a.m. in the morning—there was no wind and the heat made them faint one after another," Dasinang said, adding that the affected students are in the 10th and 11th grade.
According to Dasinang, teachers immediately sent the students to a range of different health facilities, including the Cambodia-Japan Friendship Hospital, Phnom Touch Health Center, O'Prasat Health Center as well as some clinics in Mongkul Borei District for treatment.
Among them, five were severe while the rest only had minor symptoms, Dasiang added.
Student fainting has become more frequent in Cambodia during the dry season. Last year, there were reports of a number of high school students fainting in Tboung Khmum and Mondulkiri provinces.
Related Articles