Houses Fall into Canal in Ta Khmao city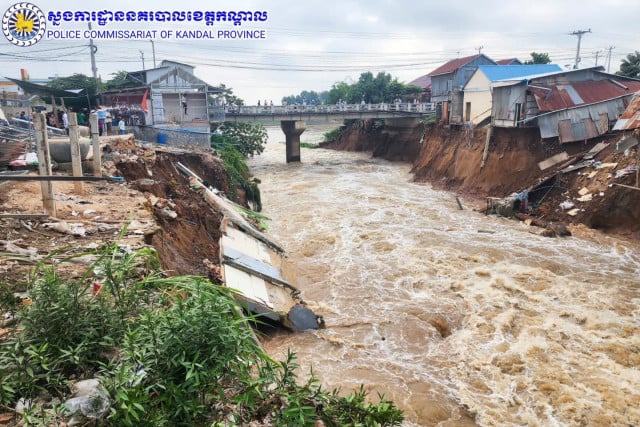 PHNOM PENH – Seven houses in Roka Khpos commune Ta Khmao city have collapsed to the Prek Thei canal.
No one was hurt. Occupants of 70 houses along the canal had moved out amid continuous collapses, in Kandal provincial Deputy Governor Nov Peng Chandara said.
The main reason for the collapse was flooding which caused a strong current beside the houses, Chandara said on Jan. 17.
Police helped people move out. The water had not yet receded because the area around Prek Thei was where it flowed into the river, which explained the strong current.
Chandara said water levels in other areas had fallen.
The province is one of the four cities and provinces affected by unseasonal rainfall in five days, with the others being Kampong Chhnang, Kampong Speu and Phnom Penh, the Ministry of Water Resources says.
Related Articles