Hun Sen Accused of Cracking Down on Political Opposition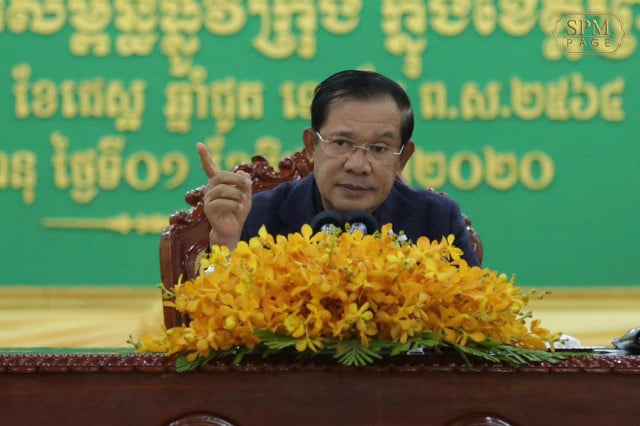 Phoung Vantha
June 17, 2020 10:09 AM
Numerous rights groups and opposition members have urged Cambodia's government not to use the COVID-19 pandemic as a cover for detaining political opponents.

PHOM PENH--Human Rights Watch on Wednesday (June 17) urged the Cambodian government to end the crackdown on the political opposition carried out since the outbreak of Coronavirus Disease 2019 (COVID-19) and release those it has imprisoned.

"The Cambodian government should stop using the world's attention on the COVID-19 pandemic as cover to crack down on the opposition," said Phil Robertson, deputy Asia director of Human Rights Watch. "Concerned governments should make it clear that Prime Minister Hun Sen can't hide behind a deadly virus to commit rampant rights violations."

On June 11, 30 civil society groups issued a joint statement calling on the government to stop harassing political activists and release political prisoners.

"These arrests and detentions are not the right approaches to take, instead, they undermine the Cambodian Constitution, the Universal Declaration on Human Rights (UDHR) and the dignity of the Humanity which can lead to the Cambodian nation being divided," the statement said.

The undersigned civil society groups also urged the government and all stakeholders to respect citizens' fundamental rights, such as political rights and the right to freedom of expression. They noted that dissident politicians who were arrested have been charged with conspiracy to incite crimes.

Between January and June 2020, Cambodian authorities have detained 15 people on fabricated political charges, with a further 32 held on what Human Rights Watch have called "politically motivated charges."

The action of such authorities on opposition activists came after warnings from Prime Minister Hun Sen who said that the opposition party was encouraging social unrest by calling on borrowers not to repay their debts in order to make bankrupt financial institutions.

"Don't take the opportunity during the COVID-19 [pandemic] to topple the government or cause chaos. You want to try it, your strength has been decreased by cutting off the head and splitting the body," Hun Sen said, also taking aim at Human Rights Watch by suggesting they focus on human rights abuses in the United States.

Chin Malin, spokesman for the Ministry of Justice, also a spokesperson for the Cambodian Human Rights Committee, criticized Brad Adams, the head of Human Rights Watch, saying that he works too much on personal principles that are based on individualism or personal conflict.

"Brad Adams, director of Human Rights Watch in Asia, seemed angry and frustrated with the Cambodian government, so whatever the government was doing well, we are always attacked by him," he said. "I look into it but it's nothing new, his repeated statements."

Malin urged Human Rights Watch to issue a statement advising opposition activists and officials of the former opposition party not to break Cambodian laws.

"He should tell them not to do anything against the law, not to follow the commands of their leader," Malin said, stressing that anyone who commits offenses will face the full extent of the law.

The Cambodia National Rescue Party was outlawed in 2017, it's leader—Kem Sokha—jailed and its supporters and politicians have been repeatedly harassed by the government who has made any political association to the opposition party a crime.

On June 6, Sam Rainsy former opposition leader, currently living in exile in France said that almost 3 million small borrowers can no longer repay their debts after having lost their jobs and wages in the current economic crisis.

He called on those people not to pay the debts to the banks.

"We have to get rid of this miserable regime through a campaign of passive resistance by refusing to repay our debts to the banks controlled by the Hun family on grounds of force majeure. This must continue until we have regained the jobs lost through the COVID-19 economic crisis," he said on May 30.


Related Articles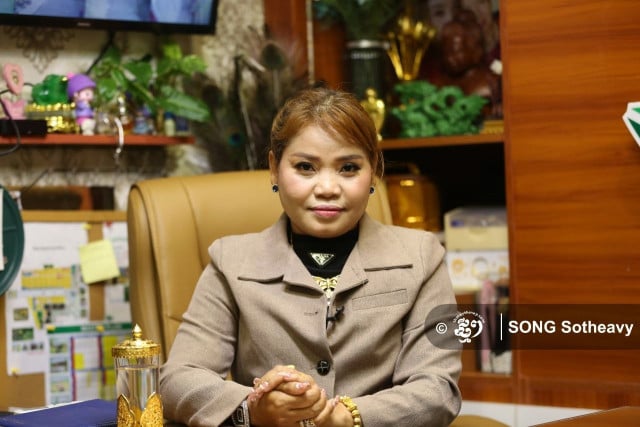 November 23, 2022 6:01 PM