Hun Sen Challenges Myanmar Visit Critics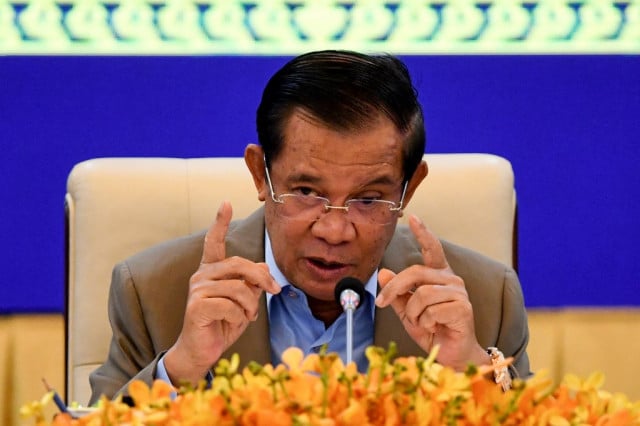 December 23, 2021 11:46 AM
Cut off ties with regime first, PM says
PHNOM PENH--Prime Minister Hun Sen has doubled down on his determination to meet Myanmar's junta leader, daring those criticize his visit to have their countries cut off relations with the country first.
Speaking at the inauguration ceremony of a new Customs Department building, Hun Sen again asked for time as he uses Cambodia's ASEAN chairmanship to deal with the crisis.
He told Myanmar people who are angry at his visit and have burned his photo in protest that he understands their dissatisfaction, vowing that they will reap the benefit from his diplomatic effort.
His visit to Myanmar, slated for Jan. 7-8, has caused concerns among regional observers, particularly those from opposition factions in ASEAN countries.
One of these is former Thai foreign minister Kasit Piromya, now a board member of ASEAN Parliamentarians for Human Rights (APHR). Kasit says the visit is not in accordance with ASEAN's five-point consensus on Myanmar's political crisis and is squandering ASEAN's efforts to resolve the political conflict.

"Have your countries cut off diplomatic relations with Myanmar? This is the question to be answered. No country so far cut off relations with Myanmar. Why can't Hun Sen visit Myanmar?" he said, adding that his visit is not wrong and just a normal diplomatic routine and since Cambodia and Myanmar still maintain diplomatic missions on each other soil.
He went on to elaborate that his visit was not about recognizing the junta because no country has so far cut off diplomatic relations with Myanmar after the Feb.1 coup. He told critics that their countries need to first cut relations with Myanmar before they can criticize him for the visit.
He said his visit is just normal diplomacy since Cambodia and Myanmar still maintain missions on each other's soil.
The Prime Minister also promised to bring ASEAN back to 10 members and help solve the Myanmar crisis when Cambodia assumes ASEAN chairmanship next year.
"ASEAN must not be ASEAN 9. ASEAN 9 is a failure. ASEAN 10 is not a failure. As ASEAN chair, I declare that as long as ASEAN has only 9 members, ASEAN becomes half full. ASEAN should not work like that," he said.
Related Articles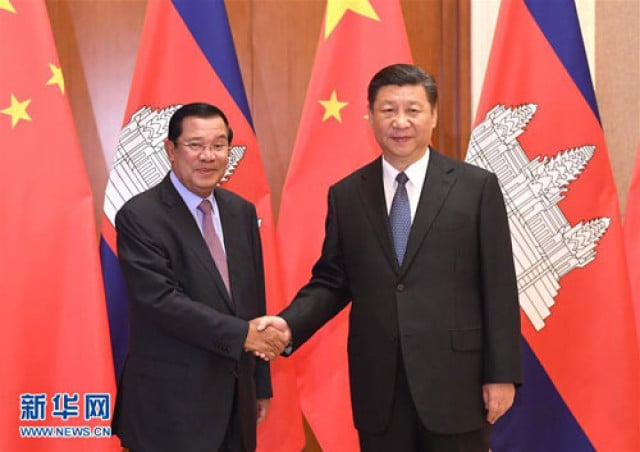 November 17, 2019 5:37 AM