Imported Frozen Pork Hurts Domestic Producers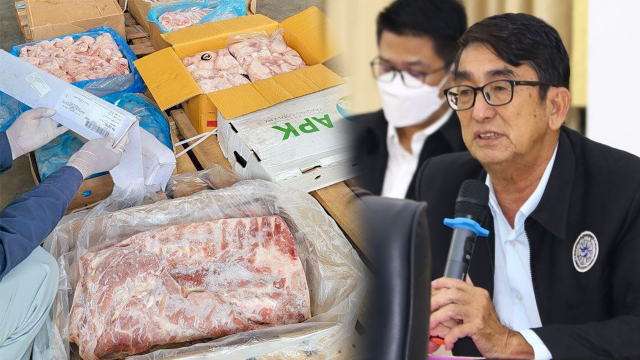 PHNOM PENH – Imported pork has hit the country's meat market hard, freezing domestic pork supply and slashing prices.
Sales of the frozen pork have also discouraged farmers, leading to some giving up raising pigs.
Srun Pov, president of the Cambodia Livestock Raisers Association (CLRA), said the frozen pork is mostly imported from Europe and has led to a dramatic fall in domestic prices.
The lower prices caused people, especially chefs, to purchase the pork without questioning where it comes from or whether it is diseased.
This could affect consumers' health because most frozen pork is imported without authorization from the Ministry of Agriculture, Forestry and Fisheries.
"Nowadays, we are only affected by imported frozen meat," Srun Pov said.
"Chefs are usually told to order that meat for events because it is cheap. They, therefore, make profit. They don't care about people's health.
"We can raise and supply, but can't sell it out because of the imported meat."
According to the association, live pigs cost around 7,000 riel to 8,000 riel (less than or $2) per kilogram, making the farmers lose at least $50 per pig because production costs have risen to about 10,000 riel, or $2.5, per kilogram.
The Ministry of Agriculture, Forestry, and Fisheries, with the cooperation of the Consumer Protection Competition and Fraud Repression Directorate-General (CCF), is taking action against expired frozen meat.
Srun Pov urged everyone to reduce their use of frozen meat imported from unspecific sources and, instead, support domestic meat to restore the prices and supplies in the country.
In February, the General Directorate of Animal Health and Production, along with the local authority, cracked down on seven tonnes of frozen meat and parts of pigs that had been imported illegally in Khan Mean Chey.
According to the CCF, nearly 8,200 kilograms of frozen meat found in Khan Mean Chey and Khan Dangkor were destroyed on Feb. 23.
In the first two weeks in December last year, nearly 30 tonnes of frozen meat illegally imported from China was seized, while complaints about the decline in pork prices in the country had been raised by farmers by November.


Meng Seavmey contributed to the story.
Related Articles