India to Send Four Tigers to Cambodia in 2024, a Conservation Group Says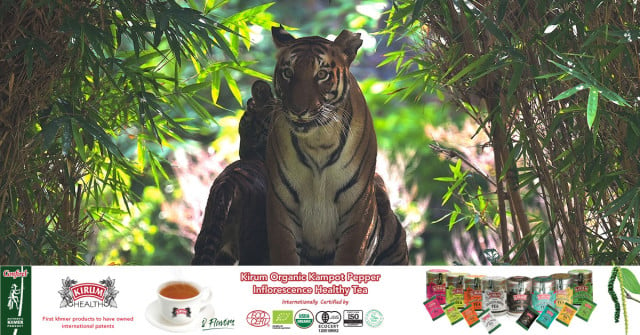 November 18, 2023 3:02 PM
PHNOM PENH — India will send four tigers to Cambodia next year as part of the reintroduction of the rare species in the country, according to a conservation group working with the government on the plan.
This is part of the Memorandum of Understanding that Cambodia and India signed in 2022 to restore wild tigers.
An Indochinese tiger was last spotted by a camera trap in 2007 in Mondulkiri province, and no other tiger has been seen since then.
In a move to revive the tiger population, the Cambodian government approved the Tiger Action Plan in 2016, a program that opens the door to the reintroduction of the species in the country, after acknowledging that tigers were "functionally extinct."
Suwanna Gauntlett, head of the Wildlife Alliance, said on Nov. 16 that the Cambodian government is working closely with India to import four big tigers to be released in the Cardamom Mountains. The four consist of three females and one male tigers, she said.
The Indian government is scheduled to hand over the tigers to Cambodia since Cambodia has successfully completed all important administrative and documentation works, Gauntlett said.
"Now the government of Cambodia and the Republic of India are working together to bring in these big tigers," she said. "So, we are preparing for the presence of big tigers in the Cardamom Mountains again next year."
Reintroducing tigers in a forest is not an easy task but Cambodia is determined to bring this rare species back in order to help the planet's ecosystem.
Why in the Cardamom Mountains?
More than 20 years ago, the Cardamom Mountains were severely deforested and wildlife was hunted indiscriminately. In view of such devastation, the Cambodian government asked the Wildlife Alliance to help with conservation.
So, for the last two decades, the Wildlife Alliance has been working with the Cambodian authorities on the protection and conservation of the Cardamom Mountains. And, Gauntlett said, the situation has improved to the point of making the Cardamom Mountains the safest and most promising area for the tigers.
"[Following] 20 years of our protection work, I see that the Cardamom Mountains have become a safe haven and with enough potential for the restoration of this species," she said.
The Cardamom Mountains cover more than 1.5 million hectares in southwestern Cambodia and are home to many endangered natural resources and mammals such as the Asian elephants.
With the release of the big tigers in the core of the Cardamom Mountains, patrol support will be provided for park rangers through technical assistance such as putting radios units on tigers' necks to monitor them via satellites. The data collected will be managed by the Ministry of Environment.
The big tigers will be released about 25 kilometers from a village. If they kill people's livestock, villagers will be compensated, Gauntlett said.
The big tiger is an endangered species listed in Appendix I of the Convention on International Trade in Endangered Species of Wild Fauna and Flora Convention known as CITES. This species of tiger is endangered due to poachers who hunt them for their skin and for commercial use. The big tiger is also listed on the International Union for Conservation of Nature (IUCN) Red List as an endangered species.



Originally written in Khmer for ThmeyThmey, this article was translated by Torn Chanritheara for Cambodianess
Related Articles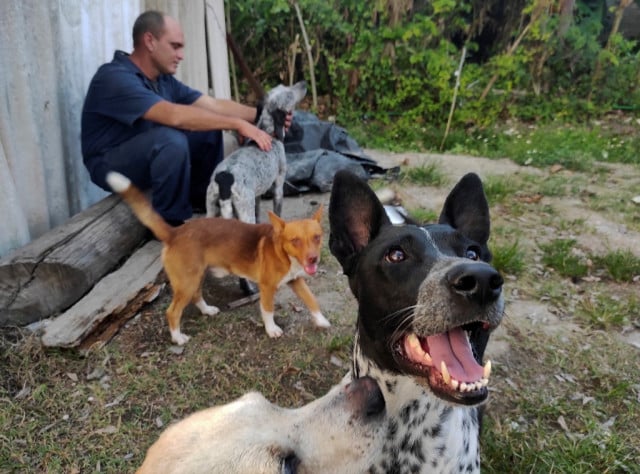 February 28, 2021 7:54 AM
November 22, 2022 4:05 PM