Masks and COVID-19 Tests Not Needed: PM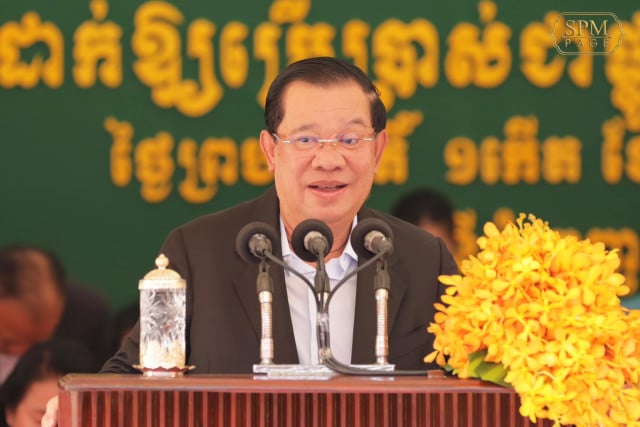 PHNOM PENH – People need no longer wear masks or take a PCR test for COVID-19 at big gatherings because there have been no new confirmed cases.
Prime Minister Hun Sen announced on his Telegram channel that the requirements were being dropped.
People would be spared the costs of masks and test kits but individuals can wear masks or take tests if they want to or if necessary.
The number of confirmed cases has been declining, he said on April 19.
After Khmer New Year celebrations, when more than 13 million national and international tourists gathered at tourism sites from April 14 to 16, there had been no cases.
"Even if there were, it was only a very small number," he said.
People, however, were encouraged to take the test if they suspect they have symptoms.
They are also urged to continue applying sanitary measures, including washing their hands with soap or sanitizer regularly as well as the three do's and three don'ts.
The PM said the Ministry of Health will still monitor the situation even though the confirmed number has been small or none lately.

"People are still encouraged to be careful with their health, their contact with other people, especially when the 32nd SEA Games event — which will be held from May 5 to 17 — is coming," he said, adding that everyone is urged to follow up with their health to avoid causing trouble for other people later during the Games.
Related Articles