More Factories Close as Coronavirus Disrupts Garment Supply Chain
Phoung Vantha
February 26, 2020 5:39 AM
Hun Sen calls on Chinese ambassador to coordinate swift delivery of raw materials to garment factories.
PHNOM PENH--Prime Minister Hun Sen on Wednesday pushed for cooperation from the Chinese Ambassador to Cambodia to deliver much-needed raw materials to Cambodian garment factories. He said these supplies must be dispatched as soon as possible to prevent the impending temporary closure that many factories now face.
"I'm hoping that Ambassador Wang Wentian will coordinate with the Chinese government to send the raw materials by ship and I think that my Chinese friends can do this, Cambodia will try to assist in this case also," he said. "If some materials need to be transported by plane, we should be prepared to make that happen to save the workers affected by temporary garment factory closures in Cambodia. I think we can do it. China has a lot of planes."
Speaking at Inauguration Ceremony of National Road 58, he urged that the factories that have less material have to accelerate shipping those materials, by ship and airplanes. Cambodia's supply chain for garment materials is the latest casualty of the coronavirus outbreak and has already prompted a number of factories to shut their doors until supplies from China can be delivered.
"I think that one of the solutions that we should take as soon as possible is the use of Chinese and Cambodian planes to deliver the material for the factory. We will spend more on logistics but [we] can maintain the jobs and income of workers, keeping the factory production lines going by allowing the factories to continue their work," he said.
An estimated 60 percent of the raw materials used in Cambodian garment factories originate from China, where the outbreak began. Now, with the Ministry of Labour and Vocational Training reporting that 1209 garment factories employ some 860,000 workers as of 2020, jobs are under threat on two fronts.
The COVID-19 outbreak has disrupted Cambodia's supply chain and factories have been forced to close temporarily as a result. Earlier this month on Feb. 12, the European Union took aim at Cambodia's garment industry over the Kingdom's democratic backsliding and failure to uphold human and labor rights to the standards demanded by the Everything But Arms (EBA) preferential trading status. The partial withdrawal of EBA – which had allowed quota and tariff-free exports of Cambodian garments to the European market – is expected to hit the garment and textile manufacturing sector hardest, placing tariffs on some 40 products whose export value is estimated at $1.09 billion.
Cambodian officials have strenuously denied the closure of factories as being linked to EBA loss, pointing instead to the Kingdom's heavy reliance on China and the impact of the coronavirus on China's economy.
Spokesperson for Ministry of Labour and Vocational Training, Heng Sour, said there are around 15 garment factories who had submitted letters detailing their temporary closure to the ministry, despite Sour announcing that only four factories were to be affected earlier this month.
Sour estimates suggest that between 3,000 and 4,000 workers will be impacted by these factory closures, but warned that this could rise to almost 7,000 unless the Chinese suppliers are able to provide raw materials.
Hun Sen announced that garment workers who have lost work due to temporary factory closures amid the EBA withdrawal and the COVID-19 outbreak will be paid 60 percent ($120) of the minimum wage. This, he said, would be subsidized by the government, who will pay 20 percent of the affected workers' salaries, with factory owners paying a further 40 percent of the salary until the situation stabilizes.


Related Articles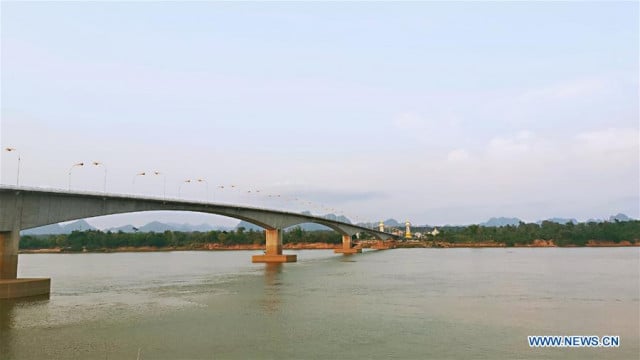 September 27, 2019 5:33 AM