More Vaccines Heading to Cambodia from China and Possibly the US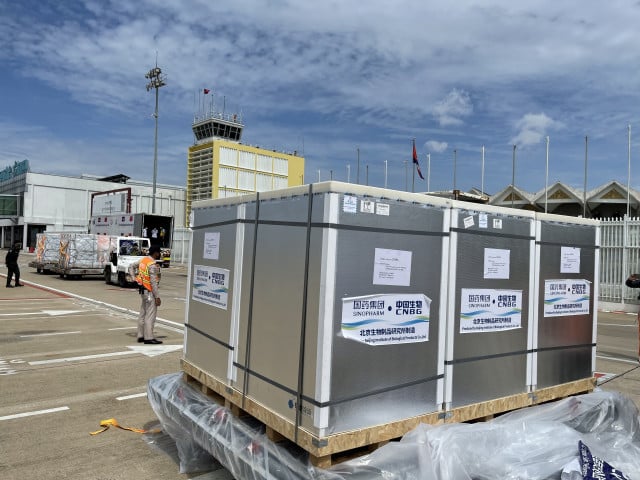 China has sold and donated more than 16 million doses of COVID-19 vaccines to Cambodia so far, but now the United States will send 1 million doses of the single-shot Johnson & Johnson vaccine through COVAX
PHNOM PENH--A further 1 million doses of Sinopharm purchased from China arrived in Cambodia on the morning of July 22, bringing the total number of Chinese vaccine doses delivered to 17,024,000.
This includes 6.2 million doses of Sinopharm and 10.5 million doses of Sinovac, although it is unclear exactly how many of these doses were considered donations from the Chinese government and how many Cambodia paid for or how much China charged for them.
Youk Sambath, secretary of state at the Ministry of Health, said that Cambodia will receive another 4 million doses of vaccines from China in August 2021, but did not specify whether Cambodia would be paying for these doses or which brand of the COVID-19 vaccine would be arriving.
This comes as the United States looks set to donate 1 million doses of the Johnson & Johnson vaccine through the COVAX facilities, although a US Embassy official noted that the details of agreement were yet to be finalized.
Unlike the majority of other vaccines approved for emergency use by the World Health Organization (WHO) which require two doses, the Johnson & Johnson vaccine is a single-dose COVID-19 vaccine and clinical trials have suggested it has an efficacy of 66.3 percent.



However, real-world data is largely missing and more recent studies that have not yet been peer-reviewed have suggested that the Johnson & Johnson vaccine offers less protection against the Delta variant. The vaccine's manufacturer has maintained it "was 85 percent effective against severe/critical disease and demonstrated protection against hospitalization and death" based on findings published on July 1.
If the deal goes ahead, this would greatly bolster the number of vaccines Cambodia has received through the WHO's COVAX program—currently just 324,000 doses of AstraZaneca were delivered through COVAX from India, but when the Delta variant ravaged the South Asian nation, the Indian government ordered a temporary ban on exports of vaccines. This ban was previously expected to be scrapped in October 2021.
While the Delta variant of COVID-19 has halted Indian vaccine exports and has now become the dominant strain in the United Kingdom—partially due to the variant's aggressively transmissible nature—Cambodia has only recorded 75 cases of the Delta variant as of July 22, but the WHO in Cambodia has said that the Delta variant is not circulating locally and all known cases are imported.
The Ministry of Health reported on July 22 that another 300 imported cases and 511 locally transmitted cases of COVID-19 had been identified nationwide, bringing the total number of recorded cases over the 70,000 threshold and up to 70,419. The death toll jumped to 1,118 after another 20 people lost their lives as a result of COVID-19, the Health Ministry said, adding that 62,577 people have recovered after contracting the virus since records began.
This leaves 6,724 active cases nationwide, although a number of people who contracted COVID-19 and then died were not officially recorded as COVID-19 related deaths and the Health Ministry remains unwilling to publish complete data regarding the provincial spread of infections, making COVID-19 harder to track in Cambodia.
Or Vandine, spokesperson for the Health Ministry, said that most new infections are occurring in "3C's settings" and warned Cambodians against visiting crowded or closed spaces, urging them to continue to wear masks, practice good hygiene and where possible abide by social distancing measures.
Despite this, Cambodia's vaccine drive has seen 6,399,542 people having received one dose of a COVID-19 vaccine and 4,253,792 people having received both doses as of July 21.

Correction Note:

A previous version of this story incorrectly claimed that the Johnson & Johnson vaccine has an efficacy of 33 percent against the Delta variant. This was a mistake, it is a single shot of AstraZaneca that offers 33 percent protection against the Delta variant, while the level of protection Johnson & Johnson's offers against the Delta variant remains uncertain.
Related Articles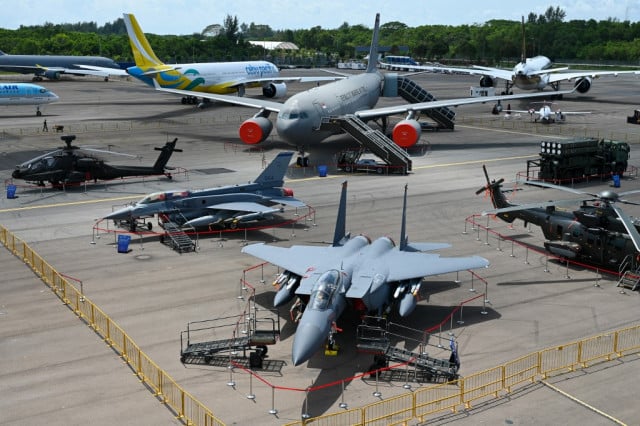 February 14, 2022 11:32 AM
September 21, 2019 8:24 AM